Press release
October 14, 2018
"The MILLIODS Ecosystem is primarily focused on providing the Consumer an opportunity to inspect inspectable products prior to making any payment and allowing the vendor to hold a certain percentage of MID Tokens owned by the purchaser as Collateral"
Press release
May 23, 2018
The pioneering American researcher Greg Ward and the poetic Japanese architect Hiroshi Sambuichi are announced as laureates of The Daylight Award 2018. They follow the footsteps of earlier recipients, such as Steven Holl, James Carpenter, SANAA and Marilyne Andersen and Steven Holl. In addition to the honour, the laureates each receive €100.000 for their groundbreaking work and dedication to daylight.
Press release
April 30, 2015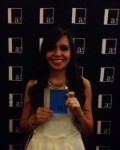 Pounce Consulting design team was granted the 1st place in the a!Diseño International Design Awards celebrated in Mexico City for the product TableSafe. The digital bill folder device enables patrons to pay with bank cards without the cards ever leaving their possession, thereby protecting against credit card and identity theft.
Press release
April 30, 2015
Tech Company Pounce Consulting wins Gold prize in the 28th International Arch of Europe Convention Frankfurt 2015 for Global Quality and Innovation. The IAE is part of the annual program of BID Awards celebrated in Europe where leading companies from 179 countries compete each year
Press release
April 16, 2015
Technology partnership to design and produce an innovative solution for GoPro and DSLR camera owners. The GNARBOX is a pocket-sized device that brings to users unprecedented ease to editing and sharing high-definition media files using just a mobile application.