Press release
October 27, 2020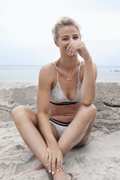 Bold blooms. So does the Danish Olympic Gold Medalist Pernille Blume, who today is launching her second lingerie collection together with the sports brand DANISH ENDURANCE. 
Press release
September 17, 2020
The Olympic Gold Medalist and Danish Swim Star Pernille Blume enters a partnership with the sports brand DANISH ENDURANCE for the launch of a new collection of women's lingerie. Read more in the press release in attachment.
Press release
October 5, 2012

Legendary Brazilian beats Mika Hakkinen and Alain Prost after year-long countdown
Press release
July 27, 2010
One of the best exercise equipments that you can have today is the water rower.
Press release
June 30, 2010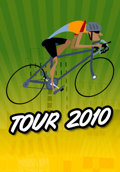 Are you ready for the toughest and most prestigious cycle race? Who will win the daily stage, will Alberto Contador manage the mountains and will Lance Armstrong make it all the way to Paris?
Press release
June 20, 2010
Are you looking for the ultimate rally experience? Do you want to sign up for a driving rally? If your answer to either of these two questions is yes, then you ought to know that the Internet is the best place to start searching. It only takes a couple of minutes before you come across a website that presents not one, but many driving experiences that are simply fantastic.
Press release
June 20, 2010
Rally driving goes back a long way but these last years its popularity has increased greatly. Motor sports fans probably know the basics about rally driving which has been around for more than a hundred years.
Press release
June 20, 2010
Nowadays individuals are looking for different ways of spending their spare time and most people are interested in trying new things which offer them memorable experiences. Rally Driving Experience is hard to translate into words and the greatest thing about is that you don't have to dream about it; you can go ahead and live it. All you have to do is contact one of the rally driving schools in your area and fulfill your fantasy of speeding around the track. Rally Driving Experiences are perfect for those of you who love speed and adrenaline, so what are you waiting for?
Press release
June 20, 2010
If you are a fan of the rally driving days, then you will surely be interested in the rally experiences presented online.
Press release
March 28, 2010
Most of us are genuinely interested in working out to maintain our physical fitness. But what happens when we lack the time needed to go to the gym or play our favorite sport on a regular basis? The modern home solution is the Insanity workout DVD from Beachbody. The program will expose you to new approaches to exercise and fitness, including max interval training, plyometric cardio, cardio abs, core cardio and many others Why not give the Insanity workout program a try?
Press release
January 5, 2010
One of America's Most Successful Bicycle Rides Benefiting Charity
Press release
August 31, 2009
2009 NFL Preview for Bettors and Fantasy Players