Press release
October 13, 2009
Business
Unique Logistics International (ATL) LLC, headquartered in Atlanta, GA, announces its trasition to IES, Ltd., a leader in transportation and logistics software. The freight forwarder states that their Previous Software "Did Not Have Adequate Capabilities".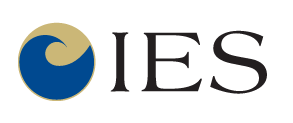 ATLANTA, GA --Unique Logistics International (ATL) LLC is proud to announce its move to IES, Ltd. http://www.iesltd.com as its logistics software provider. Bob Shaver, President of the freight forwarder, explains the software transition, "The system we are moving away from simply did not have adequate accounting and management reporting features. Their track and trace feature was just not sufficient to meet our requirements. We needed a continuous system that gave us and our customer visibility from Asia straight to the point of final delivery."
"The IES system includes booking, importer security filing (ISF) capabilities and complete carrier updates. The same system provides customs clearance and delivery while giving us a state of the art tracking system to offer our customers. In addition, the move to IES has impacted our operations to a point where we could probably handle an additional workload of 15-20% with our existing staff. With IES, the accounting features are far superior and month-end closings are much smoother with a lot less maneuvering."
"We already have reaped the benefits with IES. For example, one of our clients was bringing in goods from Asia to Atlanta. Since the manufacturer was running behind schedule, a portion of the container was about to miss the PO ship/cancel window. They stood to lose a major account if they could not meet the PO window. In this case, any delay would have been a deal breaker. Once the container terminated on the west coast, we were able to immediately arrange for re-distribution to about 16 destinations."
"In this case, IES Web Tracking gave us the ability to have the customer view the distribution down to the item level, all the way to its final destinations. With our previous software vendor, we had no way of incorporating that type of activity into our web visibility system. IES allows us to make this information available to our customer who, in some cases, may provide visibility to their customer in turn. We are always receiving favorable comments about the IES tracking feature."
About Unique Logistics
Headquartered in Atlanta, Georgia, Unique Logistics International (ATL) LLC. is a market leader specializing in the Asia to the USA transportation market. It is affiliated with the ULI Group of companies in Hong Kong. ULI-ATL prides itself on its buying power, strategic carrier relationships, and accelerated technology. The company offers innovative transport programs including weekly direct less than container load services from China, Taiwan, Hong Kong as well as air charter services, full container load services, insurance, customs house brokerage and more. With a proven record of innovative and successful supply chain management, ULI-ATL works in partnership with customers and is continually exploring opportunities to increase efficiency and improve service levels. For more information, please visit http://www.uli-atl.com or contact David Hickmott at +1-404-767-0500.
About IES, Ltd.
With offices in the US and in Hong Kong, IES, Ltd. is one of the largest software transportation companies in North America. Celebrating its 20th anniversary this year, the IES suite of import and export solutions serves freight forwarders, NVOCC's, Customs brokers and other transportation intermediaries. IES's product offerings adjust to the changes and complexities inherent when doing business in the global arena. As a result, the suite of IES solutions are among the most customizable and adaptable in the industry. For more information, please visit http://www.iesltd.com or contact Jason Kohler at +1-201-639-5000.
Subjects
---
Business