Press release
October 27, 2020
Women
Sport
Lingerie
Olympics
Bold blooms. So does the Danish Olympic Gold Medalist Pernille Blume, who today is launching her second lingerie collection together with the sports brand DANISH ENDURANCE.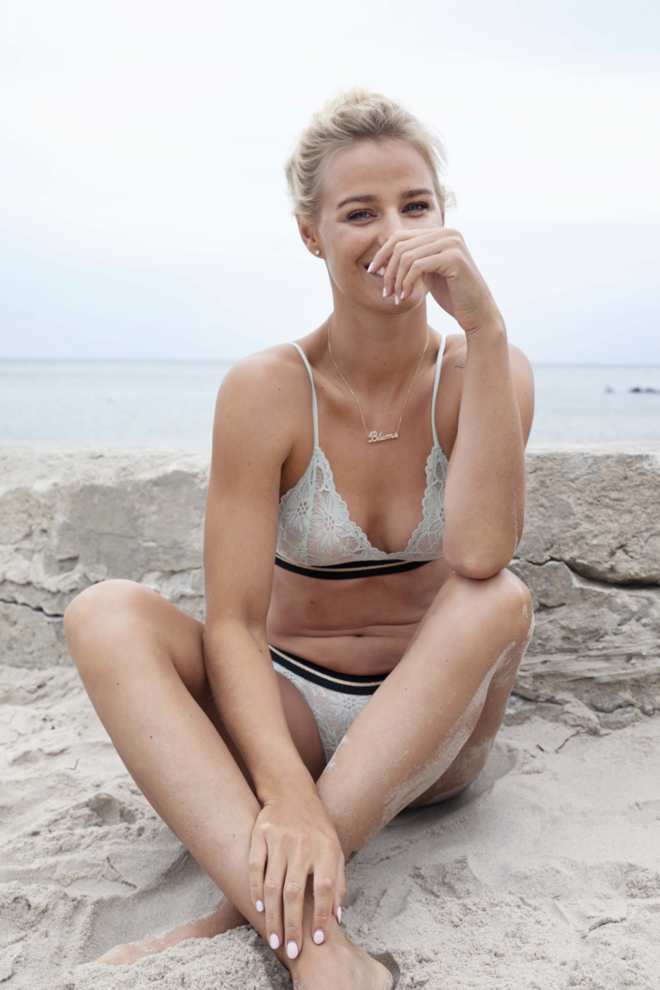 FOR IMMEDIATE RELEASE 
Copenhagen, 27/10/2020
After the successful launch of her first organic cotton underwear this September, Denmark's 2016 Olympic Gold Winner in women's 50m freestyle is now presenting the "Blooming Lace" collection - a flattering lingerie line embroidered with a delicate floral motif.
Edgy yet elegant, playful yet classy, chic yet casual, the Blooming Lace line is designed with the desire to make women feel confident, at ease, and comfortable in their everyday wear.
Pernille explains: "For years I have been annoyed by uncomfortable bras like many other women. I appreciate comfort and feeling good with what I wear, so I wanted to create something extremely comfortable. It has to be sporty yet feminine, and most important of all, it has to be a bra that feels so good to wear that you can sleep in it."
"We are extremely pleased to work together with Pernille. She is an extraordinary athlete, and she is also a brilliant designer", explains Nicolaj Due, Danish Endurance's CEO. 

The Blooming Lace collection comes in black, white, and sea foam and in sizes XS-XL. The lingerie will be available from October, 27th 2020, on the DANISH ENDURANCE website www.danishendurance.com and Boozt.
Subjects
---
Women
Sport
Lingerie
Olympics