Press release
August 20, 2009
Family
New Product FLASHBRITE help kids stay safe at night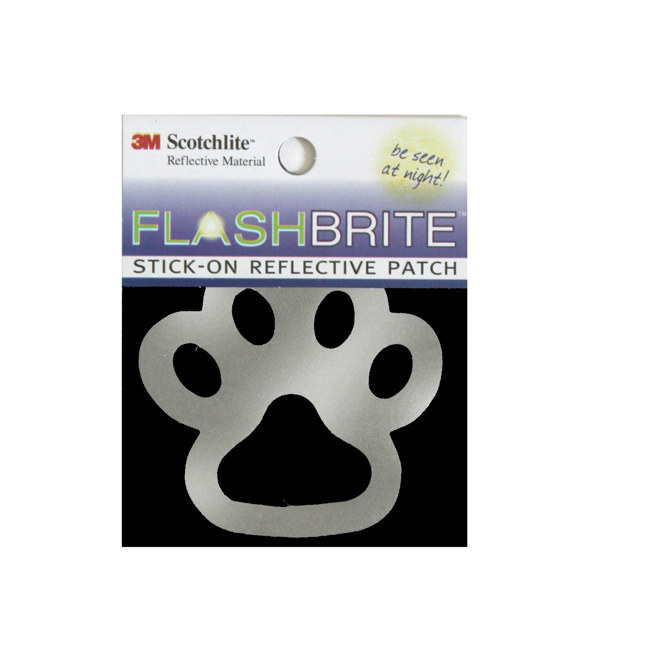 FOR IMMEDIATE RELEASE:
CONTACT: Halo Bright, Inc.; Signature Marketing
Contact Person: Pat Cox
800-865-7238 (T)
973-427-2906 (F)
Email Address: [email protected]
Website URL: www.halobrightinc.com
Mother Launches a Line of Reflective Products With Kid Safety in Mind.
Ramsey, N.J. August 10, 2009 – Concerned about her children's safety while outside in the evening hours, Ramsey, New Jersey mother, Hala Assile, has created FLASHBRITE, Stick On Reflective patches made of genuine 3M reflective material. The patches translate the reflective power of the material used on professional Firemen, Police and EMS turnout gear into kid-friendly self adhesive patches, and reflect light from oncoming traffic from over 1000 feet away.
The products, marketed by Assile's new company, Halo Bright, and distributed by Signature Marketing & Manufacturing, were featured at the recent Ramsey D.A.R.E. Idol competition, and will be sold in Joann's Craft stores during the Halloween season for 3.99 each. The patches were developed to appeal to children, and include designs such as lightning bolts, butterflies, paw prints, and stars.
"I wanted to feel like my kids could be seen by cars in the evening when they were out and about with their friends," said Assile. "It was also important that they would be happy to put the patches on. The shapes are fun, almost like a reflective tattoo!"
Assile advised that additional Flashbrite shapes would be on the market soon with designs such as skulls, peace signs, flower power flowers, and smiley faces. "I think these designs are going to be showing up on the kid's back-packs and jackets, and they are perfect for Halloween costumes." She said. "The FLASHBRITE patches are more effective than flashlights and glow sticks because of the direct reflection back to the driver." Assile added.
Assile is also developing Halo Bright products for the pet market as well as a reflective wear for adults.

For additional information on Halo Bright/FLASHBRITE products contact :
Pat Cox
Halo Bright, Inc.
800-865-7238 (T)
973-427-2906 (F)
Email Address: [email protected]
Halo Bright and Flashbrite are registered trademarks
ABOUT: Halo Bright is a woman owned company dedicated to the development of a full line of reflective products for child, adult, and pet safety.
- END -
Subjects
---
Family