Press release
June 16, 2017
Impact Recorder System
Mobitron AB
Cargolog®
Monitor the transport of your goods remotely and obtain information in real-time about abnormal events. With our cloud service, Cargolog Online you, your colleagues or – at your choice – your customers, can access the measurement results 24/7, without any need to install additional software. Take immediate action, warn the carrier so they can inspect the goods for damage and prepare an action plan to save time and money before the arrival of your goods at the final destination. Cargolog Online is one of the technical solutions Mobitron will highlight at the CWIEME exhibition 20-22 June in Berlin.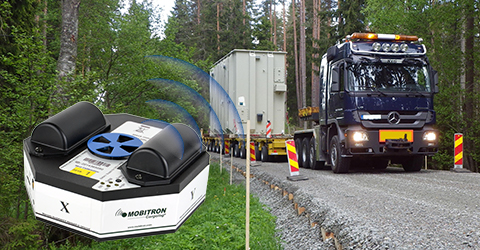 With Cargolog Online, the impact recorder transmits data securely in real-time for viewing any Internet or data enabled device as a computer, tablet or mobile device. All the measurements can be viewed in a graph - as well as a table and can be used by multiple users from all around the world.
Stay connected with your Impact Recorder - Internet of things
Document that the conditions were. This is a cost-effective method that facilitates detailed monitoring and gives you full control over your goods during transport. If you are interested in any of our products or services, please do not hesitate to contact us. This allows you to see what has happened and where your goods are located.
Cargolog® Impact Recorder System , a wireless data logging system using built-in sensors for monitoring demanding transports. The ImpactRecorder is attached directly to your device, and you will be able to use it for your own purposes.
Contacts
---
Subjects
---
Impact Recorder System
Mobitron AB
Cargolog®