Press release
August 3, 2009
Music
MADMAN MEZZY IS NO NEW KID ON DA UTAH BLOC' The Miltown Source Magazine August 2, 09 8:23 (Central)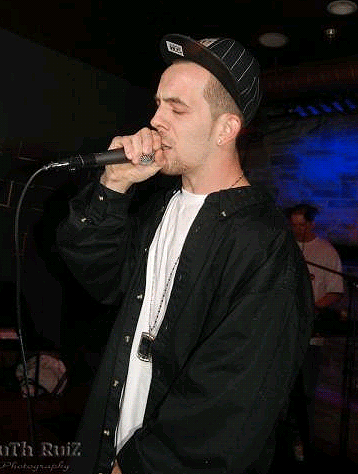 Madman Mezzy - It's On Me
Recently known for his hot new single: "It's On Me" (Feat., Spice 1 - Pelle Pell), recorded at SEM studio's, produced by: LAM. Madman Mezzy pride himself on being a Salt Lake City, Utah lyricist who's determined to continue the development of the New West., his style and flow adapted well to the hard beat on "It's On Me," the bouncy rhythm on "I'm Hot" lyricism left much of Utah's rap scene, something to be desired.
Mad Man Mezzy always said he was a star. Now his prophecy will be fulfilled when he releases his hot new album "Live & Direct" this summer 09' The album's first single is called "It's On Me" and will debut online on MySpace.com stream and ringtones on Mad Man Mezzy's page: www.myspace.com/madmantheassassin

Although an official release date for the album has not been confirmed yet, Mad Man Mezzy is currently in the studio, putting the final touches on other featured tracks on the new album, his highly anticipated follow up to his much acclaimed releases in the past, Mad Man Mezzy expects this one to be his best.
Madman extraordinary musical talent has brought him hit making tracks and has taken off on radio all over the world. He's been a member of the biggest-selling promotional company online (XXtremee Dist.) that promotes thru the mainstream, he's a multi-platinum hit-making solo artist; who is making his way to the top. But throughout his entire career, Madman Mezzy has never forgotten where he's come from, the places that nurtured his character and creativity as a young man: his native Chicago, where he lived until age nine.

The Utah MC calls the album "Live And Direct", "This is something brand new", so we don't want fans to think it's some experimental thing, says Mezzy. Mad Man Mezzy has top notch players on the new single like: YUNG TWINN (Jive Records), Pelle Pell, and the legendary "SPICE1". As the days creep closer to the arrival of Mad Man Mezzy's new album, the team at XXtremee distribution and promotions has unleashed the hot new single "It's on Me" to radio around the country.

After several months and numerous leaks, it is XXtremee Promotions great pleasure to finally present you with an official single from the one and only Mad Man Mezzy, "It's On Me". http://www.iheartmusic.com/new2/artists/i/7032.html
What sets Madman Mezzy's music apart is his ability to bring color and flash to a story that has been told so many times before. He's a true digital age artist who doesn't need 16 bars to develop a picture in your head of what he's saying. When he snaps off a verse the image is simple enough for everyone to feel him instantly.
Considered by many to be Utah's hip-hop greatest producers, LAM has supported and recorded some of Madman Mezzy's hottest tracks, visit SEM online at: www.myspace.com/selfexpressionmusic
Make sure you visit this artist online at these links:
Madman Mezzy Myspace: www.myspace.com/madmantheassassin
XXtremee: www.xxtremee.com
Subjects
---
Music