Press release
August 25, 2020
Sustainable Luxury
Danish design
1 People
Ethical Fashion
1 People is a revolutionary Danish lifestyle brand with a mindset that envisions high-end fashion to be sustainable, made at the highest quality and yet set at a fair price.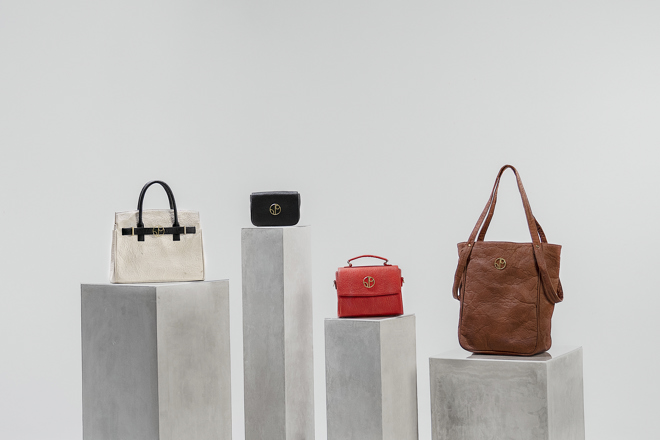 1 People is a revolutionary Danish lifestyle brand with a mindset that envisions high-end fashion to be sustainable, made at the highest quality and yet set at a fair price. Translating this forward-thinking into the company's mission, 1 People designs fashion items in a style that stands the time, offer them in prime condition and make them available at an affordable price point.
Born In Copenhagen - Grew Up in Many Nations
Established in 2012 amidst the hustle and bustle of the world's third happiest city, Copenhagen, 1 People was a local company that went global. The international breakthrough started in 2016 when the Danish brand journeyed to Indonesia and established a strong relationship with its local manufacturers. Should you ask why? The answer would be, 1 People believes that a solidly built relationship between the brand and the workers is one of the primary factors that inspire unimaginable creativity to design and innovate. Having the most important aspect of building a company under the belt, 1 People has been expanding its outreach to the market in Singapore, Australia, Germany, The United Kingdom and now The USA.
The Design Inspiration
Speaking of the design, 1 People borrows its fashion philosophy from their Scandinavian heritage that is, however, leaning towards the locally inspired yet universally appealing Danish design. Managed to take the world by storm with itshyggelifestyle, Denmark is also known for its excellent furniture design that shows a strong character of minimalism and fine finish. It is no secret that Danish furniture, albeit simple-looking and sometimes unbecoming, are known for their high quality. This unique trait makes Danish design identical with the slogan "Less is More" Not only the furniture department thatwowsthe world though, the Danish fashion industry - with the same design characteristics, has also been making its way to the global stage as theScandi chicstyle is being adopted by many fashionistas across the globe. It is only in Copenhagen streets where you can find monochromatic trainers combined with an oversized plain blouse, pale-colour denim and a bit undone hair, practical, effortless and stylish!
Bearing this cultural heritage in mind, 1 People creates its own blueprint when it comes to designing their products. The practicality aspect of the Danish design is still perceived at the highest level to ensure that 1 People's products are created to make the lives of their consumers easier. As a customer, you'll find a selection of bags that can be worn for multiple purposes or an activewear set that fits your body like a second skin but still comfortable enough to be slipped in for your downtime. As for the aesthetics, 1 People holds on to the simplicity of the Danish design and creates fashion items whose style will stand the time. Nevertheless, the strength of 1 People's design lies in the brand's commitment to keep refining their existing blueprint by bringing new ideas that correspond to the current fashion trends. This explains the reason why 1 People's product collection is all about a combination of Danish classic touch and the world's modern twist, and presented in a rather vibrant gradation.
1 People's Values and Sustainability
To ensure that the practicality and the aesthetics don't overshadow the importance of sustainability, 1 People doesn't use fabrics that have any attachment to unethical sourcing, heavy pollution and forced labour. The brand, therefore, has its own Chief of Sustainability Officer who is responsible to research the source of the fabric and control the quality of each material to meet the brand's sustainability standards, which includes the GOTS or OEKO-Tex certifications. That said, 1 People opts for sustainable fabrics, namelyECONYL®, TENCEL™ and Piñatex®.
All the qualities mentioned above are an integral part of every single product that can be purchased at 1 People's webshop. On top of this, 1 People's customers would also enjoy irresistible benefits from free shipping, 365 days return policy and 3 years warranty. This 360-degree approach to customer satisfaction is the way 1 People demonstrates how sustainable luxury should be. Fortunately, this luxury is not only reserved for the few 1% but accessible for every woman who cares about the impact she brings to this world. Specially curated to herald the launch of the e-commerce platform in the US market, 1 People is giving away an artisan-made Gourmet Traveller Cutlery Set for sustainable lifestyle enthusiasts.
For more information, please visit:https://1people.com/en-us/or for a media enquiry, please contact:[email protected]
Subjects
---
Sustainable Luxury
Danish design
1 People
Ethical Fashion