Press release
August 4, 2009
IT
In August of 2010, the TSA (Transportation Safety Administration) envisions 100% screening of all cargo transported on passenger aircraft. Likewise, for ocean shipments, in January of 2010 US Customs & Border Patrol (CBP) will require additional data about US-bound ocean shipments.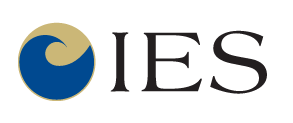 The trend toward increasing regulations in both ocean and air cargo transport is clear. In response, there have been an increasing number of concerned discussions about the growing number of regulations.
Still the industry has been slow to act. For example, in regard to the TSA requirement for cargo flown on passenger aircraft, only approximately 20 freight forwarders in the US have been recognized by the TSA as Certified Cargo Screening Facilities although there are an estimated 900 to 1000 such businesses in the Houston area alone.
Mike Middleton, President of Atlas Freight Systems, one of the certified forwarders, gives advice to the industry, "This is a paradigm shift for our industry. Movement of freight now entails the creation of secure supply chains and management of more information than has ever been required in the past. Those who are late to the table stand to lose a lot."
In regard to US-bound ocean shipments, Atlas also has a solution to comply with the ISF '10+2' ruling for ocean shipments using software provider IES, Ltd. Ray Baliatico, Sr. VP of Development at IES offers his insight, "Both history and industry dialogue have indicated that fighting the regulations will not be effective. It appears that the regulations will go into effect on schedule. The general consensus points to the application of technology as the best way to comply with regulations. We would advise that the industry should get on board with a technology provider now to 'hit the ground running' when the rulings go into effect."
Atlas Freight Systems, www.atlasfreight.net, is a world-wide logistics provider specializing in air and ocean freight forwarding, project cargo, export packing, and US Customs Brokerage. Atlas is proud of its designation as a veteran-owned small business and of its leadership role in the freight-forwarding industry. Atlas is one of 20 forwarders in the US selected for participation in an advanced technology cargo screening pilot. Contact Brian Neuenfeldt, 832-487-1124.
With offices in the US and in Hong Kong, IES, Ltd., www.iesltd.com, is one of the largest software transportation companies in North America, Celebrating its 20th anniversary this year, the IES suite of import and export solutions serves freight forwarders, NVOCCs, Customs house brokers and other transportation intermediaries. The software company is well-known for the complete integration and automation of all aspects of managing an international shipment. IES was the first software company out the door with an ISF 10+2 compliance solution. The niche software provider also specializes in AES, ABI, Ocean and Air AMS, Warehouse Management and more. Contact IES Sales, 201-639-5000.
Subjects
---
IT