Press release
July 22, 2012
Tourism
With over 150,000 rooms available to the 39 million plus visitors a year to Las Vegas iBooknow.com is proud to announce they are now offering rock-bottom prices, instant confirmation, and absolutely no hidden fees for all available rooms.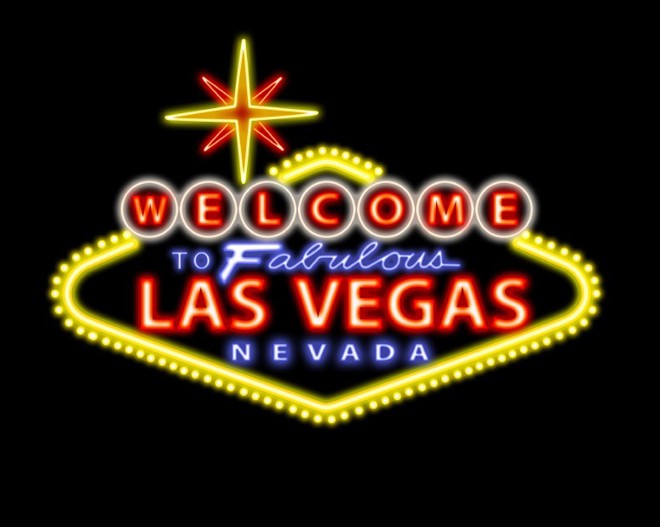 Las Vegas, a tourist mecca that sees the arrival of over 39 million guests a year has over 150,000 hotel rooms and the growth continues unabated with an additional 2,000 rooms to open before the end of 2013. iBooknow.com can now offer its website visitors access to these rooms at better than competitive rates, instant guaranteed bookings, and the promise that there are absolutely no hidden fees or charges.
With average room rates around $100 USD per night it's no wonder that Las Vegas attracts a varied crowd of vacationers, casino players, and thrill seekers. A city that has become famous not only for its gaming venues, but its night time entertainment, headliner shows, conventions, eclectic dinning, shopping and family focused activities Las Vegas has something for everyone.
Situated in the beautiful Nevada dessert only a short trip from California, Las Vegas enjoys a year-round climate that is perfectly suited to days spent enjoying the outside attractions and activities, and cooler nights for strolling the strip while dinning, gaming and taking in the shows. A variety of musical headliners as varied as Celine Dion, Elton John, Rod Stewart, Garth Brooks, Tony Bennett, and Shania Twain, the hilarious comedy of Jerry Seinfeld and Jay Leno, the mystical magic of David Copperfield and Criss Angel, or a bit of both with the outrageous blend of comedy and magic as presented by Penn and Teller. World renowned extravaganzas Cirque du Soleil in all its 7 different guises also await the Vegas visitor – the list goes on and on with something for everyone's taste.
If you like shopping Las Vegas offers shop-till-you-drop at Via Bellagio, Mandalay Place, the Grand Canal Shoppes at the Venetian, Wynn Esplanade, Le Boulevard at Paris Las Vegas, the Miracle Mile Shops at Planet Hollywood, the Forum Shops at Caesars Palace, The Shoppes at The Palazzo, Le Boulevard at Paris Las Vegas, the Encore Esplanade, and the Fashion show to name only a few that are on the strip.
Not far from the shores of Lake Meade formed by the Hoover Dam, or the Grand Canyon, one of The Seven Natural Wonders of the World, Las Vegas is the jumping off point for spectacular day trips. Visitors can spend their days exploring some of the world's most spectacular landscapes which include Utah's Zion National Park and Bryce Canyon Country. If you are a sporting enthusiast golf and tennis are everywhere you turn, and for those that are not so faint of heart, white water rafting on the Colorado River, or skydiving are also available year round.
Adventure filled days await - boating, bike tours and trekking, horseback riding, driving ATVs and dune buggies, and getting a bird's eye view from above on one of Vegas' many helicopter tours which are most spectacular at night. Experience the real Wild West on excursions from Las Vegas to Arizona's ghost towns. Drive along Historic Route 66 and enjoy a photo opportunity with every turn in the road.
And let's not forget why the slogan for this town is, "What happens in Vegas, stays in Vegas." Of all the visitors to this shimmering oasis in the Nevada dessert the average is 49 and the town caters to this demographic with adult oriented shows that excite and titillate. So if you enjoy a bit of the risqué plan an evening with the MGM Grand's Crazy Horse Paris, Zumanity Cirque du Soleil, Peepshow, X Burlesque, and the classic Jubilee! show at Bally's which sets itself apart as a true Vegas production show with its beautiful showgirls, lavish costumes and elaborate sets that hearken back to the days when Vegas was emerging from the Nevada dessert.
So whether you choose to stay close to the strip and all the nightly excitement, take excursions into the surrounding area, or simply spend you days being pampered and relaxing at a spa, or lounging in bed enjoying a classic romantic Vegas honeymoon iBooknow.com can assure you the ultimate in accommodation services; rock-bottom prices, instant bookings, and all without any hidden charges at most of Vegas' 150,000 rooms. So why not log on to iBooknow.com and see what bargains we have for you today in Vegas?
About iBooknow.com
iBooknow.com was established in 2008 as a one-stop destination for people wishing to book holidays and business trips around the globe. iBooknow.com offers a wide range of services to our customers, including discounted hotel bookings, car hire and exclusive promotional pricing not found anywhere else through our industry network and partnerships.

From the start, iBooknow.com has always been more than just a travel site. The staff at iBooknow.com care deeply about the reputation of the company, and they will always go the extra mile to ensure that you have a great stay as you travel around the world.

Unlike other travel sites, the prices that iBooknow.com offers include all fees and charges up front. With iBooknow.com, what you see is what you get. iBooknow.com will always make sure that you are getting the cheapest possible room rates, so there is no need to trawl through dozens of sites to find the best available deal.

iBooknow.com has continually grown and progressed to servicing a worldwide clientele who travels globally, but they still treat every customer as if they were a guest in their home. iBooknow.com's experience servicing traveler's needs and requests is philosophically local, but global in scope. Travel and Hospitality are their passions.
###
Subjects
---
Tourism