Press release
August 5, 2012
Tourism
iBooknow.com has announced room availability for Tokyo's top rated luxury hotels. Now is the time to plan and book rooms for the 2012 Holidays and New Year Season to better enjoy the culinary highlights that will be on offer.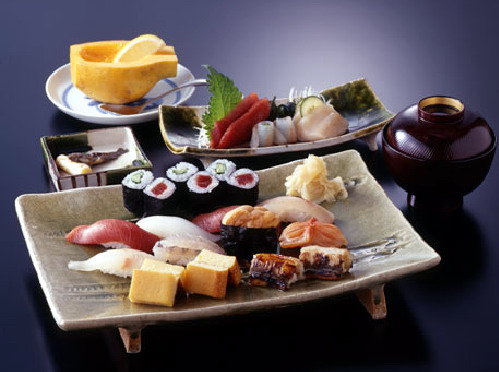 Every country has a distinct cuisine all its own that encompasses its regional and classic dishes as well as the newer variations of cuisine that have been emerging for the last few decades. With so many media channels now targeted at "foodies" people the world over have access to all foods the global kitchen has to offer. People travel for a myriad of reasons but one thing is certain, when most people travel, whether it is for fun and pleasure or for business, seeking out and experiencing the cuisine of the destinations they visit is most often a highlight of their trip, and many people now travel simply to eat and explore a particular culture through its food.
Italy is known for its ristorantes, trattorias, and osterias, France for its Michelin starred Restaurants, brasseries and cafes, and America has become well known for its recent wave of New American and trendy cuisine restaurants, along with its more traditional regional cuisine, ethnic and family restaurants and fast food franchises. Japan may be known for its sushi, tempura, yakatori, and sukiyaki shops, but what few people may know is that Japanese hotels are now considered to have some of the best and varied food in Japan, and in hotels worldwide.
Typically hotels the world over will have a coffee shop or café, one restaurant featuring local cuisine, possibly a specialty outlet, and a bar or lounge. But contrary to what may be found in many countries in recent years the Japanese have gone to new heights by offering as many as ten or more food and beverage outlets per property, and some of Tokyo's hotels have twenty, thirty and as many as forty or more different venues that encompass the latest food trends of the world.
Although most travelers enjoy leaving their hotels and exploring the city they are in to search out the well-known and iconic restaurants that have become famous over the years, Japanese hotels, and especially those in Tokyo, go to great lengths to keep guests dining and drinking in house by offering superb cutting-edge cuisine, impeccable service, and bars and lounges that are fast becoming the benchmarks for night time entertainment. The Japanese's love of food and drink, and their attention to the details, are what are making all the difference.
Hotel New Otani Tokyo is the premier hotel for gourmands. With over forty separate and unique food and beverage outlets, as well as room service, this hotel is second to none for dinning choices. Not only does the Hotel New Otani Tokyo have many unique restaurants, it is the exclusive home to branches of some of the Tokyo's, and world's most established famous eateries. For classic French cuisine at its best the Otani's La Tour D'Argent is the only branch of the one opened in Paris in 1592. Both the original and a newer branch of Nadaman, which opened in 1830, are just two of the eighteen Japanese restaurants at Hotel New Otani Tokyo. Serving the the distinctive Japanese "kaiseki" cuisine, famous for its exquisite presentation and delicate taste, Nadaman sets the standard for all others. Situated peacefully behind the trees and foliage of the hotel's 400 year old Japanese Garden lovers of Japanese cuisine could not ask for anything more.
For those who are seeking a more relaxed and up-to-date dining experience Hotel New Otani Tokyo is home to one of the Trader Vic's restaurants of San Francisco. With an eclectic menu of South Pacific fare, highlighted with house specialties of smoked meat, fish and fowl prepared in their famous Chinese ovens, and a beverage menu with over 100 concoctions of tropical drinks, Trader Vic's is one of seven Western style restaurants at this luxurious hotel.
The hotel has a myriad of cafes, bars and lounges where every type of weary traveler can rest and recuperate during the day and into the evening. Pierre Hermé Paris is one of a very few outlets that bear the name of the world renowned and award winning French pastry chef Pierre Hermé. His deliciously sweet creations and spectacular seasonal desserts and pastries can be purchased as gifts or enjoyed along with the generous variety of original pastries and bread created by the hotel's Chef Patissier, Shinsuke Nakajima at the coffee shop Satsuki.
With such a wonderful array of restaurants and cuisine Hotel New Otani Tokyo is iBooknow.com's choice for a foodies stay in Tokyo. The up-coming 2012 holiday and New Year season will be an endless menu of seasonal delights that can make a stay in Tokyo even more memorable. Logon now to iBooknow.com and get your instantly confirmed rooms reservation without any hidden charges. Stay in exquisite style when in Tokyo and let iBooknow.com lead the way.
About iBooknow.com
iBooknow.comwas established in 2008 as a one-stop destination for people wishing to book holidays and business trips around the globe. iBooknow.com offers a wide range of services to our customers, including discounted hotel bookings, car hire and exclusive promotional pricing not found anywhere else through our industry network and partnerships.

From the start, iBooknow.com has always been more than just a travel site. The staff at iBooknow.com care deeply about the reputation of the company, and they will always go the extra mile to ensure that you have a great stay as you travel around the world.

Unlike other travel sites, the prices that iBooknow.com offers include all fees and charges up front. With iBooknow.com, what you see is what you get. iBooknow.com will always make sure that you are getting the cheapest possible room rates, so there is no need to trawl through dozens of sites to find the best available deal.

iBooknow.com has continually grown and progressed to servicing a worldwide clientele who travels globally, but they still treat every customer as if they were a guest in their home. iBooknow.com's experience servicing traveler's needs and requests is philosophically local, but global in scope. Travel and Hospitality are their passions.
###
Subjects
---
Tourism