Press release
August 9, 2012
Tourism
iBooknow.com announces instant confirmed accommodation bookings for Sydney, Australia and the New South Wales Region during the 2012 Holiday and New Year season. With over eleven million visitors in 2011 Sydney has becoming a global holiday destination of choice.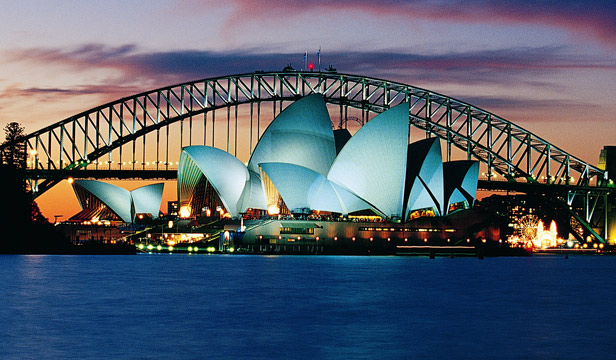 With over eleven million visitors in 2011 Sydney is becoming a global holiday destination of choice, and NSW continues to be the number one State for total visitor nights, visitor numbers and visitor expenditure in Australia with much of it centered on the holiday season. iBooknow.com has instantly confirmed deep-discounted rooms available in all the Sydney markets to suit every traveler's needs. Luxury and mid-priced Hotels, Bed and Breakfasts, or Serviced Apartments, iBooknow.com is ready to offer the low prices Internet rates with absolutely no hidden costs. Instantly confirmed, guests only pay the listed price.
Traveler's statistics have shown a steady interest and love for Sydney, Australia. With 1.4 million international visitors in 2011 and 7.8 domestic visitors Sydney is the number one destination in Australia. People are flocking to Sydney not just to visit its iconic Sydney Opera House, but to enjoy its varied cuisine, art, concerts, festivals, shopping, sightseeing, beaches, and sports.
Cultural holidays rank high for the city and its surrounding area. Visitors to Sydney enjoy attending the theatre, concerts or other performing arts; visit museum or art galleries; visit art, craft workshops or studios; attend festivals, fairs, or cultural events; experience Aboriginal art, craft and cultural displays; visit an Aboriginal site or community; visit historical heritage buildings, sites or monuments. iBooknow.com can instantly book rooms close to all of these events, attractions and venues.
Wine Tourism is one of the biggest draws for visitors to the Hunter Valley and Mudgee wine regions and is considered to be high on the list of must things to do when visiting NSW. Of all the visitors to NSW in 2011 1.5 million were there for the wine, touring wineries and tasting the local wines while enjoying the great Australian menus being offered at the wineries. It has fast become a holiday habit for many. Whether it's to visit wine and food festivals, competitions or trade shows iBooknow.com is can accommodate the Sydney NSW visitor as very affordable rates and with instantly confirmed reservations that do not include any hidden costs.
iBooknow.com loves Australia's vast and picturesque scenic landscape and natural habitat that is at Sydney's doorstep, and Nature Tourism is just one more reason travelers see it as a premier destination. The Northern Rivers region is a big draw for the international visitors who love to engage in a nature based activity, with the Blue Mountains coming in a close second and the Illawarra sub-region and Mid North Coast right on their heels in popularity. Nature based visitors to these destinations enjoy bushwalking or rainforest walks; they visit national or State parks; whale and dolphin watch; visit botanical and public gardens; visit farms as well as sunbath at the beach.
If sports is your thing iBooknpow.com encourages you to register now to join over 35,000 other enthusiasts on Sunday 16 September who will compete in the Sydney 9 Km Harbour Bridge Run, or if you like to go the full distance iBooknow.com invites you to participate in one of the world's most scenic marathon courses, taking in some of Sydney's most spectacular and historic landmarks including the Harbour Bridge and Opera House - the Blackmores Sydney Marathon of 42+ Km. Both of these events, along with Blackmores Half Marathon and the Sunday Telegraph's 3.6 KM Family Fun Run are all apart of Blackmores Sydney Running festival.
If running just isn't your thing the Sydney/NSW area will soon be hosting (all in 2012 unless otherwise noted):
Sydney Scooter Expo: 22-23rd September
Cabramatta Moon Festival 2012: 23 September
2012 Sydney International GymFest: 26-30 September
The Sydney International Food Festival: the entire month of October
Strathfield Food Festival of Asian Flavors: 28 October
Sydney Blues & Roots Festival: 25-28 October
Sydney Fringe Festival: 7-30 September
Darling Harbour Fiesta: 6-7 October
Hunter Valley Harvest Festival: May – June yearly
Upper Hunter Wine and Food Affair – yearly the 1st Saturday in May 2013
Hunter Valley Uncorked at Balmoral Beach: 4 November
34th Anniversary 2012 Gay & Lesbian Mardi Gras: throughout March 2013
Scone & Upper Hunter Horse Festival: 3-19 May 2013
Scone – Professional Bull Riders Event: 13 October 2012
Aberdeen Highland Game: 6 July 2013
Eden Whale Festival: 3-4 November
Jaxx in the Vines Hunter Valley: 27 October
Murray River International Music Festiva: January 2013
Mildura Jazz Food and Wine Festival: 2-5 November
Whatever you may choose to do, and wherever it may be, iBooknow.com can get you instantly confirmed, deep-discounted rates with no hidden fees. Check it out now.
About iBooknow.com
iBooknow.comwas established in 2008 as a one-stop destination for people wishing to book holidays and business trips around the globe. iBooknow.com offers a wide range of services to our customers, including discounted hotel bookings, car hire and exclusive promotional pricing not found anywhere else through our industry network and partnerships.

From the start, iBooknow.com has always been more than just a travel site. The staff at iBooknow.com care deeply about the reputation of the company, and they will always go the extra mile to ensure that you have a great stay as you travel around the world.

Unlike other travel sites, the prices that iBooknow.com offers include all fees and charges up front. With iBooknow.com, what you see is what you get. iBooknow.com will always make sure that you are getting the cheapest possible room rates, so there is no need to trawl through dozens of sites to find the best available deal.

iBooknow.com has continually grown and progressed to servicing a worldwide clientele who travels globally, but they still treat every customer as if they were a guest in their home. iBooknow.com's experience servicing traveler's needs and requests is philosophically local, but global in scope. Travel and Hospitality are their passions.
###
Subjects
---
Tourism