Press release
March 11, 2013
Tourism
iBooknow.com announces last minute best hotel booking deals with their discounted room rates and instant confirmation and no hidden fees for the Saint Patrick's Day Parade Weekend in New York City. Book your rooms now and don't miss out on the world's largest parade.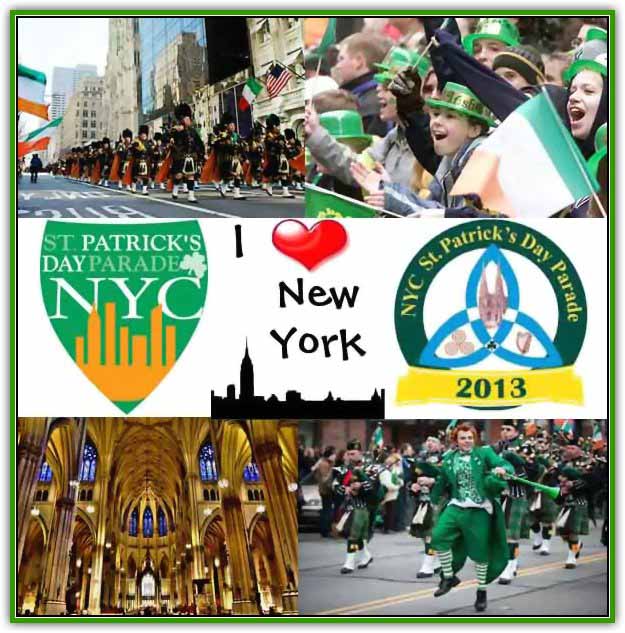 Every year hundreds of thousands of people flock to New York to view and participate in the annual Saint Patrick's Day Parade which was first held on March 17, 1762, before America was even a nation. It is now considered to be the world's largest parade. On this occasion the Big Apple becomes the Big Shamrock.
The first parades were held on lower Broadway by Irish immigrants who had come to America as soldiers in the British army and were stationed in the colonies. Those who took part in the festivities took advantage of the freedom of being in America and the wearing of green, which was banned back at home, became one of the first Saint Patrick traditions, along with speaking Irish and singing songs to the accompaniment of bag pipe music. It was how they could show their Irish pride. The history of the St. Patrick's Day during the 19th century is one of large public celebrations to mark St. Patrick's Day which also became a strong political symbol. Today's parades are more a celebration of life then a political statement, and everyone is invited to join in. What better place to have such a grand party then in New York, New York.
http://www.ibooknow.com/North_America/United_States/New_York_New_York
In 1891 the Ancient Order of Hibernians established the current parade route up Fifth Avenue, and this is when the the banning of wagons and floats, also became parade policy. The parade is as it was back in the late 1890's yet so much larger. Now between 150,000- 250,000 participants enjoy marching in the parade annually and they are accompanied by bagpipe and brass bands.
The parade is held in honor of the Patron Saint of Ireland and the Archdiocese of New York. Each year as the parade passes Saint Patrick's Cathedral on Fifth Avenue at 50th Street the current Archbishop of New York blesses and reviews the procession. Starting at 44th Street at 11:00 am annually on March 17th (unless the 17th is on a Sunday, then it will be held on the Saturday the 16th as it will this year 2013) and makes it way past the Metropolitan Museum of Art and American Irish Historical Society at 83rd Street to 86th Street, where the parade finishes between 4:30 and 5:00 pm.
The weekends festivities are celebrated all over the city and parties and events will take place from Thursday through Saturday. This year's parade is on Saturday, March 16th, 2013. It will be the 252nd NYC Saint Patrick's Day Parade, remember, this year, because March 17th falls on a Sunday (a day of Observance) the parade will be held on March 16th.
Log on to iBooknow.com and reserve your discounted room In New York City for the Saint Patrick's Day parade weekend.
AboutiBooknow.com
iBooknow.comwas established in 2008 as a one-stop destination for people wishing to book holidays and business trips around the globe. iBooknow.comoffers a wide range of services to our customers, including discounted hotel bookings, car hire and exclusive promotional pricing not found anywhere else through our industry network and partnerships.

From the start, iBooknow.com has always been more than just a travel site. The staff at iBooknow.com care deeply about the reputation of the company, and they will always go the extra mile to ensure that you have a great stay as you travel around the world.

Unlike other travel sites, the prices that iBooknow.com offers include all fees and charges up front. With iBooknow.com, what you see is what you get. iBooknow.com will always make sure that you are getting the cheapest possible room rates, so there is no need to trawl through dozens of sites to find the best available deal.

iBooknow.comhas continually grown and progressed to servicing a worldwide clientele who travels globally, but they still treat every customer as if they were a guest in their home. iBooknow.com's experience servicing traveler's needs and requests is philosophically local, but global in scope. Travel and Hospitality are their passions.
Subjects
---
Tourism