Press release
October 3, 2012
Tourism
iBooknow.com invites all travellers to take advantage of their discounted room rates and instant booking confirmation with no hidden fees for Mexico's Holiday Beach Resorts. Just a few hours flight from the United States and Canada Mexico offers sunny skies, sandy beaches, and one of the world's most popular cuisines.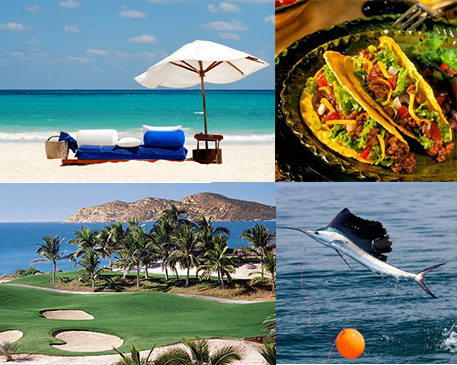 iBooknow.com is now offering great deals on rooms for Mexico's 2012 – 2013 winter beach season. Mexico's close proximity to the United States and Canada makes it convenient and much less expensive for travellers who may be short on time and need to budget this year's holiday travel.
With 5,700 miles of coastline, Mexico is one of the world's best beach holiday destinations. From the famous beaches of Acapulco, Cancun and the Mayan Riviera to the lesser known and un-crowded beaches of Isla Holbox in the Yucatan, and Rincon de Guayabitos on the Riviera Nayarit Mexican beaches are sunny, the waters a deep azure blue, and the cocktails and food some of the best tropical cuisine anywhere. iBooknow.cominvites travellers to pack up their beach mats, sunglasses and lotions, and head south of the border.
Whether you choose a quiet area like Mulegé, Baja California Sur where you can relax and bathe in the sun undisturbed while listening to nothing but the sound of the waves lapping at the white sand, or the party atmosphere of Cancun and with its raucous nightlife, iBooknow.comcan instantly confirm your room reservations and get you started on your memorable holiday.
Mexico's Most Popular Beach Resorts:
Casa Del Mar Golf Resort & Spa
With room for just over 100 guests this up-scale resort boasts of six pools and luxurious spa facilities that will please even the most discriminating of travellers. Sports enthusiasts can play golf, tennis, or swim at the beach while experiencing a level of service that is unequaled with a ratio of 2 staff for every guest.
Camino Real Las Hadas
Situated on the southwest coast of Mexico this romantic tropical paradise is known for its beautiful Moorish architecture, and the beach where Bo Derek frolicked in the movie 10. The perfect place for couples with its private beach and marina insure quietude and privacy for those seeking an undisturbed and relaxing getaway from their work and everyday lives.
Fairmont Acapulco Princess
For those travellers who seek a bit of opulence, but still wish to relax in privacy and peace the Aztec-style Fairmont has over 1,000 rooms, seven restaurants, as many bars, a multitude of tennis courts, five pools, a golf course, shopping galore, and a fitness center. Many rooms have private balconies that overlook the well-manicured grounds.
Fiesta Americana Grand Coral Beach
The winner of AAA's 5 Diamond award seven years running this popular Cancun resort has a lot to offer. Located not too far from Cancun's bustling nightlife for those who wish to party the night away, they also offer many day time activates. For those who wish to experience fantastic Mexican cuisine the resorts La Joya restaurant has also been awarded the AAA's 5 Diamond award.
Isla Navidad Golf Course, Marina & Resort
Just because this resort is on a private island doesn't mean it lacks for things to do. Golfers will enjoy playing 27 holes, and for those who prefer tennis, boating and swimming the resort has these facilities as well. Completely secluded and private this is one of the most romantic getaway spots in Mexico. For those who have an affinity for Tequila the resort's food and beverage department has stocked over 200 varieties which can be enjoyed while smoking a cigar that was hand rolled by the hotel's master cigar maker.
La Jolla de Mismaloya
Outdoor enthusiasts will love this jungle resort. With mountain biking, horseback riding, kayaking and watersports available throughout the day, as well as deep-sea fishing, La Jolla de Mismaloya's natural beauty will make it all that much more enjoyable. At the end of the day guests can relax in the resorts spa facilities and enjoy some of the best cuisine Mexico has to offer. This resort is also family friendly and offers many activities for young and old guests alike.
Le Meridien Cancun Resort & Spa
Home to a 15,000 square-foot spa this is the place for those who like to be pampered. French run, with a Mediterranean style, Le Meriden has pristine beaches, a golf course, and cascading pools to while away the hours. Le Meridien Resort & Spa is one of Cancun's most popular resorts.
Melia Cabo Real Beach & Golf Resort
With one of the largest pools in Mexico, and over 300 rooms, this mega-resort is in close proximity to two world-class golf courses, the "El Dorado" and the "Cabo Real." Overlooking the Pacific Ocean iBooknow.com invites you to cool off in one of the hotels seven pools or lie on the sun-kissed sands. If golf is not your sport, swimming, snorkeling, and horseback riding are also some of the activities available.
Royal Hideaway Playacar
Another of AAA's 5 Diamond resorts, Royal Hideaway Playacar is on the Mayan Riviera. A favorite with foodies this resort has six restaurants, each with its own distinct cuisine on offer.
Westin Regina Puerto Vallarta
Located in Puerto Vallarta on 21 acres dotted with 600 coconut palms, this Westin Resort is the perfect place for those who wish to be totally surrounded by nature. If scuba diving is your sport then this is the vacation spot for you.
Mexico's Most "Secret" Beach Destinations:
Isla Holbox, Yucatan
An island resort seven miles off the Yucatan Coast, Isla Holbox is truly a retreat from the madding crowds. With its un-spoilt beaches and a skyline devoid of high-rises, its only 100 miles from Cancun and very accessible. Nature enthusiasts can enjoy a swim with whale sharks, the largest fish in the ocean.
Mulegé, Baja California Sur
Travellers who simply seek pristine beaches and a minimalist escape from life find the village of Mulegé the perfect vacation spot. Situated on the estuary of the Santa Rosalia river Mulegé is an optimum spot for day trips exploring Bahia Concepción, Baja California's largest bay. Water sports are the most popular activities but dinning on the local fare is also something not to be missed.
Rincon de Guayabitos, Riviera Nayarit
One of Mexico's newest hot destinations this area on the Riviera Nayarit is north of Puerto Vallarta on the Pacific Coast. Although becoming renowned for its luxury resorts in Punta Mita, those looking for more sedate surroundings need only travel a bit further north until they reach the beach town of Rincon de Guayabitos. Popular with the locals for family outings this town is especially quiet during the August/November low season. The beaches are unpopulated, the sea is calm, and children find Rincon de Guayabitos to be fun and exciting.
San Agustinillo, Oaxaca
One of the least developed areas, Oaxaca offers towns and beaches that have yet to succumb to the rush of tourism. Between the beaches of Zipolite and Mazunte is a quiet and relaxing town called San Agustinillo, which is the home of fisherman. Travellers who are into nature can take tours to watch the sea turtles and other marine life in the Escobilla nature reserve. The waves at San Agustinillo are a bit heavy at times so if you do venture into the sea here just beware of it.
Xcalak, Costa Maya
Very close to the border with Belize, Xcalak is the southernmost town on the Costa Maya. Surrounded by the Xcalak National Reef Park, this is a diver's paradise. Anglers also prefer Xcalak for its fly and deep-sea fishing.
AboutiBooknow.com
iBooknow.comwas established in 2008 as a one-stop destination for people wishing to book holidays and business trips around the globe. iBooknow.com offers a wide range of services to our customers, including discounted hotel bookings, car hire and exclusive promotional pricing not found anywhere else through our industry network and partnerships.

From the start, iBooknow.com has always been more than just a travel site. The staff at iBooknow.com care deeply about the reputation of the company, and they will always go the extra mile to ensure that you have a great stay as you travel around the world.

Unlike other travel sites, the prices that iBooknow.com offers include all fees and charges up front. With iBooknow.com, what you see is what you get. iBooknow.com will always make sure that you are getting the cheapest possible room rates, so there is no need to trawl through dozens of sites to find the best available deal.

iBooknow.comhas continually grown and progressed to servicing a worldwide clientele who travels globally, but they still treat every customer as if they were a guest in their home. iBooknow.com's experience servicing traveler's needs and requests is philosophically local, but global in scope. Travel and Hospitality are their passions.
###
Subjects
---
Tourism