Press release
November 5, 2012
Tourism
iBooknow.com invites all travellers to take advantage of their discounted room rates and instant booking confirmation with no hidden fees for The Big Island of Hawaii. One of the most visited islands in the world this tropical American paradise offers sunshine, sand and sea for sportsmen, couples and families alike. Book The Big Island Of Hawaii now for the 2012-2013 Winter Season.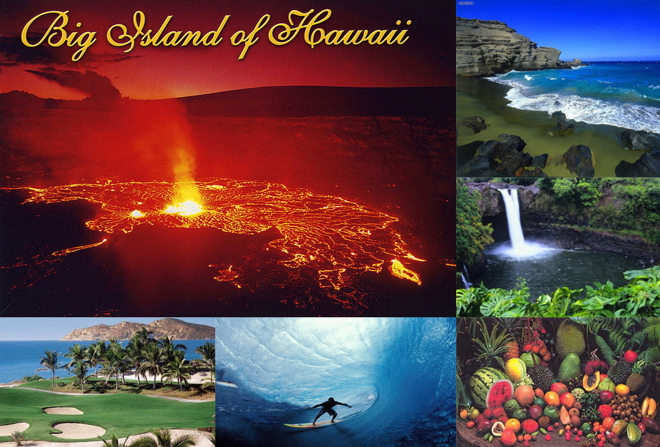 iBooknow.comthere is a reason over two million travellers a year choose the Big Island of Hawaii for a holiday of sun, sand, sea and mountains, its simply one of the most beautiful and accessible tropical paradises on earth. The diversity of nature that is apparent in the lush rainforest of the Hamakua Coast, the black beaches in Punaluu, high snow covered mountains in Maunakea and the natural wonder of molten magma flowing from Hawaii Volcanoes National Park are all a part of any Big Island Holiday. Almost twice the size of any other Hawaiian island, the Big Island has it all. In fact the island is so large and diverse that there are actually two distinct climatic areas that.
Home to both big modern resorts and small local villages and everything in between, the Big Island's inhabitants welcome on average 150,000 visitors a month who come to play golf, swim, surf and scuba dive, sail, hike, horseback ride, dine on local and international cuisine, relax and escape from the routine of their daily lives.
Big Island Weather and Climate
The weather is an important contributing factor to the large number of visitors annually to the Big Island. Like anywhere on our planet knowing what the weather will be tomorrow or the day after, let alone a few hours form now, is not an exact science. In Hawaii it's even more difficult to predict. You could be standing on the beach in bright sunlight and looking up at a mountain that is being deluged by rain. But this is what makes the Big Island of Hawaii so beautiful, lush and magical.
The air temperatures are hotter the closer to sea level that you are, and as you climb up into the mountains and volcanoes the temperature will drop. The average high and low temperatures at seas level in the summer are around 85 and 71 respectively, while the average high and low in the winter are 78 and 62 respectively.
The winds will also be changing daily and seasonally. The trade winds buffet the island from NE to NW and are most evident during the winter months. This makes for cooler days and in some places chilly nights. The trade winds also bring precipitation with them and the Big Island sees a fair amount of rainfall. But the upside to this is some spectacular rainbows and views of the fog and mist rising up from the valley floors and blanketing the mountains in a mystical way. At times the trades subside and seem to reverse so that a southerly breeze passes over the islands, bringing with them very hot and sticky conditions. Although the rain tends to lessen in the summer months do not assume that when you are there it will or will not rain. Hawaii is one of the wettest places on earth and it can rain at any moment, or be pleasantly cool and dry. So regardless of when you plan your trip to the Big Island of Hawaii, iBooknow.comadvises all travellers to pack light, compact rain gear and a hat to carry with them while out exploring this Garden of Eden. A sweater, light jacket or pull over may also be a good thing to pack for the cooler times and elevations.
It's Not Just Hula, Surfers, and Pineapples - Hawaiian Culture and Heritage
The Hawaiian Islands have been populated over the centuries by seafaring people from all over the globe, most especially the Pacific Rim. Combine this with one of the world's most enduring local cultures, and you have a very diverse and colorful place. Although very few pure blood Hawaiians remain in the general population the culture and customs are still very evident and a big part of island life for everyone. The ethnicity of Hawaii is a melting pot of the New English, the Polynesians who also immigrated there and arrived by sea, and its indigenous Hawaiians.
The people of the Big Island have a strong tradition of art, dance and music that dates back to the island's cultural beginnings, as well as such modern influences as photography, concerts, legitimate theater performances, and museums. Although most folks go to Hawaii to enjoy all the outdoors have to offer, a few hours spent viewing the numerous galleries and museums will be fun and help give the visitor a broader perspective of Hawaiian history and progress.
Because Hawaii is an island located in the vast Pacific it has a language of its own that has been preserved through a revival in teaching it in the schools, and is still spoken by many of the locals. Hawaii in fact is the only State to have two official languages.
Flora and Fauna of the Big Island
Similar to other islands like Australia and the Galapagos, Hawaii has a very distinct habitat. Carried on the waves and winds, the island is blanketed with vast forest habitats, shrubbery, and grasslands which are home to a very diverse range of animals, many unique to Hawaii. Across the Hawaii and its 84 million acres there are 7,000 species of birds, fish and marine mammals, including mongooses, rats, frogs, toads, and, in the beautiful remote regions of some of the islands, deer, sheep, boar, donkeys, and goats. The Big Island is especially known for its wild horses that roam freely in Waipi'o Valley.
Along with the diversity of natural vegetation is Hawaii's commercial farming industry that produces sugarcane, pineapples, papayas, bananas, mangoes, guavas, lychee, coconuts, avocados, breadfruit, macadamia nuts, limes, passion fruit, taro, and tamarinds which are exported around the globe. iBooknow.com encourages everyone to try these delicious foods at the source when they are at their peak, fresh and most delicious.
In a major effort to preserve the natural order of nature on the Big Island iBooknow.comasks anyone visiting the island to observe all the rules and regulations regarding bringing any plant or animal species to the island in order to prevent any invasive species from upsetting the natural order of Hawaiian life.
How to Pass the Time on Hawaii's Big Island
Hawaii is not just about beaches and water sports, although these are great ways to pass the time in Hawaii. Trekking through the jungles and mountains, watching the lava flow from the volcanoes, playing a round of golf, taking cooking lessons, visiting local artisans, or relaxing at an island spa are all great things to do in Hawaii.
A day spent at the Hawaii Volcanoes National Park could very well be the highlight of a vacation. Visiting the Halemaumau Crater, hiking through a lava tube, and observing Kilauea, one of the world's most active volcanoes, is truly memorable. Side trips to Puukohola Heiau National Historic Site and Puuhonua o Honaunau National Historical Park are great fun for young and old alike.
ibooknow.com's Short List of Places to See and Things to Do:
Attending fairs and festivals
Bicycle and motorcycle tours
Deep sea fishing for Blue Marlin, Mahimahi, Spearfish, Sailfish, Ahi and Ono
Golfing and tennis
Helicopter and small plane tours
Horseback riding in the Waipio Valley, the grasslands of the Kohala Mountains, at Kealakekua or in Waimea
Hula dancing and cooking lessons
Nature hiking, orchid farms and tropical nurseries
Observing the night sky from the summit of Mauna Kea
Observing, hiking and camping at the volcanoes
Skiing and snowboarding the slopes of Mauna Kea
Soaking up the sun on the beaches
Spa treatments, massage, and yoga
Submarine dives, sunset cruises, glass bottom yachts, party boats, sailboat cruises and dinner cruises
Surfing, sailing, kiting, parasailing, snorkeling, sea kayaking and scuba
Visiting art galleries and museums
Visiting historic places and natural wonders
Whale watching, or swimming with dolphins at Kealakekua Bay
Wine, beer, coffee, and food tasting
Hawaiian Cuisine
Similar to the melting pot of people who live in Hawaii, the Hawaiian menu is diverse. A fusion of ingredients and techniques brought from the American mainland, China, the Philippines, Japan, Korea, Polynesia and even Portugal, the Big Island has something for everyone to eat and enjoy. Most of it is fresh, locally grown and always prepared with heart.
Every holiday should include at least one meal that the locals all love, the plate lunch, which most always includes rice, American macaroni salad, and an assortment of different toppings such as hamburger patties, ahi poke, lomi lomi salmon, kalua pork, pork lau lau, haupia, a fried egg, Japanese style tonkatsu or the traditional lu'au favorite, kalua pig and beef and even Korean kalbi and meat jun, and gravy of a Loco Moco.
Another local item and favorite not to be missed is Poke. Seafood poke with tomatoes, green onion, Maui onion, soy sauce, sesame oil, sea salt, and chili pepper is a specialty of the local cuisine that originally involved preserving raw fish with sea salt and seasoning it with, kukui nut.
Try these local delicacies:
Chicken long rice
Kalua pig
Crack seed
Lau lau
Loco Moco
Lomi salmon
Malasada
Manapua
Mochi
Musubi
Opihi
Pasteles
Poi
Portuguese sweet bread
Saimin
Squid luau
A Big Night on the Big Island
After a full day of touring, sunbathing, golfing and relaxing many visitors simply relax while watching the sunset and enjoying a refreshing beverage, but that is not all Hawaii after dark has to offer. Although the island isn't inundated with trendy nightclubs and cocktail lounges, international and local restaurants abound. Luaus with their traditional Hawaiian entertainment are great fun, dinner cruises may be for the more romantic, and the local bars and clubs offer up their unique brand of island fun and entertainment. Concerts and dance expositions highlight local culture and a quite stroll along a moon lit beach is the perfect time and setting for romantic couples.
AboutiBooknow.com
iBooknow.comwas established in 2008 as a one-stop destination for people wishing to book holidays and business trips around the globe. iBooknow.comoffers a wide range of services to our customers, including discounted hotel bookings, car hire and exclusive promotional pricing not found anywhere else through our industry network and partnerships.

From the start, iBooknow.com has always been more than just a travel site. The staff at iBooknow.com care deeply about the reputation of the company, and they will always go the extra mile to ensure that you have a great stay as you travel around the world.

Unlike other travel sites, the prices that iBooknow.com offers include all fees and charges up front. With iBooknow.com, what you see is what you get. iBooknow.com will always make sure that you are getting the cheapest possible room rates, so there is no need to trawl through dozens of sites to find the best available deal.

iBooknow.comhas continually grown and progressed to servicing a worldwide clientele who travels globally, but they still treat every customer as if they were a guest in their home. iBooknow.com's experience servicing traveler's needs and requests is philosophically local, but global in scope. Travel and Hospitality are their passions.
###
Subjects
---
Tourism