Press release
October 17, 2012
Tourism
iBooknow.com invites all travellers to take advantage of their discounted room rates and instant booking confirmation with no hidden fees for The Bahamas. Book this island paradise now and enjoy the sun soaked sands and crystal clear waters this 2012-2013 winter season.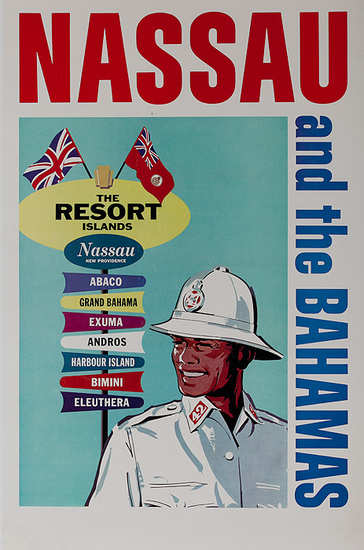 The Bahamas is an island nation made up of more than 3,000 islands, cays, and islets. Located in the Atlantic Ocean north of Cuba and the Dominican Republic and Haiti, northwest of the Turks and Caicos Islands and southeast of the United States it is one of the closest island resort destinations to America. iBooknow.com has rooms available for the upcoming 2012-2013 winter vacation season. The Bahamas sub-tropical climate and pleasant seas breezes are the main reason that 3.8 million visitors chose The Bahamas for their holiday in 2010, and why tourism accounts for more than half of The Bahamas' GNP. The best time to visit The Bahamas are the drier months between November and March when it rains less and the skies are clear most every day.
Despite the large number of islands that make up the Bahamas the most visited islands are Nassau/Paradise Island and Grand Bahama Island. For decades now the tourism infrastructure of these two primary islands has been built up to provide visitors with some of the best luxury hotels, golf and health resorts, diving and sailing tours, and casino gaming and nightlife. For a more laid back and secluded holiday try planning a vacation getaway to Bimini Island, The Abaco Islands, or The Berry Islands. There are 698 Out Islands to choose from and each has its own allure, so possibly a holiday of island hopping between Andros Island, The Exuma Islands, Eleuthera & Harbour Island, Long Island or Cat Island or the southerly islands like Mayaguana Island, Rum Cay Island, San Salvador Island, Acklins/Crooked Island, Ragged Island or Inagua Island would be perfect for a few weeks of island adventure, sun and sea.
Sail the seas that the pirates and traders did, explore the history and culture of The Bahamas, the world's most magnificent beaches, beautiful underwater dive sites, and fishing areas. The Bahamas has something for everyone within its perfect mix of relaxation, sport, and adventure. Renowned for some of the world's best and most unspoiled beaches Harbour Island Beach on Eleuthera/Harbour Island is now considered one of the top ten sand beaches on the planet. Surfer's Beach, also on Eleuthera/Harbour Island, is considered the world's second best for surfing. All of this is made possible by some of the clearest water in the world, with a visibility to a depth of overt 200 feet The Bahamian seas provide a picture postcard paradise that is unique, and very accessible vacation value.
Scuba Diving in The Bahamas
With some of the clearest water on the globe, and over 1,000 scuba diving sites to choose from, The Bahamas is the perfect vacation spot for those who like to spend their time in underwater exploration. Divers can explore the Andros Barrier Reef one day, the famous blue holes the next, and for the more experienced divers the wrecks that have become favorite dive sites for scuba enthusiasts form all over the world.
Fun for the Entire Family
Although many couples visit The Bahamas for a romantic getaway or honeymoon, families also find the islands full of family activities that can keep the kids occupied and happy for days on end. Kayaking through Gold Rock Creek, or viewing the egrets and blue herons at Duck Pond, snorkeling, or cruising in a glass-bottom boat above a coral reef are all available for family fun. If your kids are adventurous take them to swim with dolphins and stingrays. They will never forget the time spent on holiday in The Bahamas and it will provide them with long lasting family memories for life.
The Fishing is Fantastic in the Bahamas
The many flats, reefs and steep drop offs are home to some of the best bonefishing, fly-fishing, big-game tournaments and deep-sea charters available anywhere to sportsmen. Group and private tours can be booked on most every Bahamian Island. Whether you choose to throw them back, save them for trophies, or have them grilled fresh out of the sea, Bahamian fish are world-class.
Wonderful World of Bahamian Water Sports
The seas of The Bahamas average 80 degrees Fahrenheit year-round, which is the perfect temperature for a swim, surfing or diving; if you enjoy a watersports holiday Bahamians also provide kite-boarding, kayaking, and waverunners to be enjoyed when not simply kicking back and sunbathing.
Spas, Health and Rejuvenation
The Bahamas was one of the first island destinations to offer spa and beauty retreats as well as yoga and health intensive holidays. Book a room with iBooknow.comat a spa resort and while away the days being pampered, calming your mind, body and soul with an indulgent day of massage, facials and skin treatments, or serene hours of yoga and meditation; then return home rejuvenated and ready to face the world once again.
Gaming
Atlantis Paradise Island Casino, Crystal Palace Casino, and Treasure Bay Casino offer slots and table games for those who wish a game of chance. Whether its blackjack, craps, roulette, baccarat, or Caribbean stud poker Bahamian casinos have it all, and many of these games are open 24 hours a day.
Bahamian Cuisine
Similar to any world-class tourist destination The Bahamas offers a wide variety of international cuisine along with its own particular menu of delicacies, but do not make the mistake of traveling all the way there without tasting some of the local fare, especially the local seafood which is available on every corner and for very reasonable prices. The cuisine of The Bahamas is spicy, delicately flavored with local meats, seafood, and produce and always fresh and wholesome.
One seafood available in The Bahamas that is especially good there is conch. A firm, white, peach-fringed meat from a large ocean shell. Either eaten raw like sashimi and simply flavored with a squeeze of fresh lime juice, deep-fried, steamed, added to soups, salads, and stews, or made into conch chowder and conch fritters, this Bahamian delicacy can be addictive. The Bahamas are also known for their "rock lobster", although without claws like its North Atlantic cousin it is delicious when broiled, minced or used in salads, and try some of the land crabs, which are baked with local spices.
Fresh fish are of course another popular staple of Bahamian cuisine, boiled, stewed, fried, and grilled; it's all great because it's always fresh caught. When trying these local delights be sure to accompany them with another Caribbean staple, peas'n'rice, a local island dish that consists of pigeon peas and rice cooked with spices, tomatoes, onions, and bacon. Being a local commodity peas are also found in a wide assortment of Bahamian soups such as pea soup with dumplings and salt beef, and the very popular split pea and ham soup. One Bahamian specialty that is available on most menus is a soup the locals call souse made only with water, onions, lime juice, celery, peppers, and meat, which is often ox-tail or pigs' feet, souse is rich in flavor and a great part of any meal.
All of these delicacies are to be enjoyed with a glass of Kalik, the beer of The Bahamas, an unusually light and wheaty brew, served well-chilled. One other Bahamian refresher of choice, and a favorite with kids, is coconut juice. For those who seek alcoholic refreshment the local bars and night spots pride themselves on cocktails and punches mixed with the locally distilled rum and fresh fruits, lime and coconut.
The Prominent Bahamian Islands:
Acklins & Crooked Island
Andros
Bimini
Cat Island
Eleuthera & Harbour Island
Grand Bahama Island
Inagua
Long Island
Mayaguana
Nassau & Paradise Island
Ragged Island
Rum Cay
San Salvador
The Abacos
The Berry Islands
The Exumas
AboutiBooknow.com
iBooknow.comwas established in 2008 as a one-stop destination for people wishing to book holidays and business trips around the globe. iBooknow.com offers a wide range of services to our customers, including discounted hotel bookings, car hire and exclusive promotional pricing not found anywhere else through our industry network and partnerships.

From the start, iBooknow.com has always been more than just a travel site. The staff at iBooknow.com care deeply about the reputation of the company, and they will always go the extra mile to ensure that you have a great stay as you travel around the world.

Unlike other travel sites, the prices that iBooknow.com offers include all fees and charges up front. With iBooknow.com, what you see is what you get. iBooknow.com will always make sure that you are getting the cheapest possible room rates, so there is no need to trawl through dozens of sites to find the best available deal.

iBooknow.comhas continually grown and progressed to servicing a worldwide clientele who travels globally, but they still treat every customer as if they were a guest in their home. iBooknow.com's experience servicing traveler's needs and requests is philosophically local, but global in scope. Travel and Hospitality are their passions.
###
Subjects
---
Tourism