Press release
October 14, 2012
Tourism
iBooknow.com invites all travellers to take advantage of their discounted room rates and instant booking confirmation with no hidden fees for Cairns, North Queensland, Australia. Enjoy the natural splendor of the Great Barrier Reef, Tropical Rain Forests, and the gracious hospitality of Australia.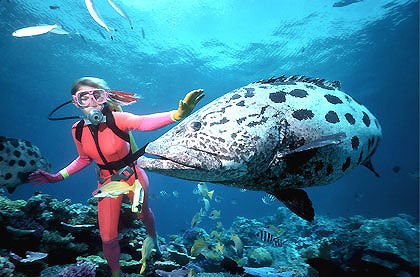 iBooknow.com has room availability in Cairns, North Queensland, Australia for travellers wishing to explore the Great Barrier Reef region. A tropical paradise unparalleled anywhere in the world Cairns is the jumping off point for nature and sports enthusiasts who wish to marvel at the undersea environment of the world's largest living organism, and the surrounding lush environment of the Daintree and Cape Tribulation rainforests. The jewel in the crown of Australia's natural attractions, and situated in the Coral Sea, the Great Barrier Reef area is home to the Wet Tropics World Heritage rainforest site that offers holiday fun for the entire family.
A premier international destination for water sports and nature enthusiasts who enjoy scuba diving and snorkeling, kite surfing, skydiving, white water rafting, and of course sunbathing, Cairns is the perfect destination for visitors who wish to enjoy adrenaline-charged sport and adventure and also for those who wish to pursue the relaxing pastimes of bird watching, hiking, gourmet restaurants or simply lazing on a pristine beach sipping a cool beverage.
iBooknow.comencourages travellers to check out the myriad of choices available in the area from cozy guesthouses and inns, to five star luxury resorts and spas. Enjoy the sunny skies, gentle seas breezes and crystal clear waters of Cairns. Cairns' climate is hot and humid during summer months with mild, dry winters that are perfect for exploring the region. The rainy season generally occurs during the summer time between January and March.
Pleasant and welcoming Aussie locals provide the means for exploration and fun that very few other countries in the world can offer. Wild life reserves and zoos, sightseeing tours and attractions, whale watching, Aboriginal culture, and much more await the visitor.
Recently completed, the Cairns' Esplanade features a world-class facility incorporating an outdoor amphitheater, a large sandy swimming pool lagoon that can take 1,000 swimmers, grassy picnic areas, waterfront exercise tracks with gym workout benches along the way, free public barbeques, children's playground, shops and restaurants, an environmental interpretation center and a Cairns Great Barrier Reef Cruise departure terminal.
Cairns' Main Attraction: The Great Barrier Reef
The Great Barrier Reef stretches for more than 2,300 kilometers along the northeast coast of Queensland from Bundaberg in the south to the tip of Cape York in the north and consists of over 400 species of hard and soft corals. Over 97 per cent of land in Cairns and Great Barrier Reef is protected including areas in the Daintree and Cape Tribulation rainforests to the north, the Atherton Tablelands the Lamb Range, McAllister Ranges and Mission Beach to the south.
The reef itself is the largest natural feature on earth, and can be seen from space. In order to preserve its natural beauty and undersea life the government has imposed the Environmental Management Charge or "reef tax" which is requires all commercial enterprises to apply for and be granted special permits to allow them and their visitor's access to the reef and its surrounding waters. These taxes are not only used to preserve the undersea habitat, but are also used to educate those entrusted with the reefs legacy, the ranger patrols. In this way the reef and the region can be enjoyed for generations to come and remains one of the most desirable destinations in the world with millions of people visiting the reef each year in a sustainable manner.
For those visitors who wish to learn more about the reef, its inhabitants, and the ongoing efforts to preserve the area Reef Tech is an educational center that offers nightly presentations of easily understood information and facts that help to explain the background to the eco-tourism guidelines and how to best experience the Great Barrier Reef.
The water around the reef is so clear that it can be seen from the air as tourists arrive in Cairns, despite being 150 meters below surface. Home to over 1,500 species of fish the reef is made up of millions of coral polyps that create the brilliantly colored shapes that make up the reef. The fish and their environment are watched over by the Species Conservation Unit of the Great Barrier Reef Marine Park Authority so that the indigenous dugongs, marine turtles, whales and dolphins will flourish for everyone's benefit.
Whale watching has become a popular attraction and each year close to 8,000 humpback whales migrate from Antarctica to the reef and join the underwater population of porpoises, dolphins and dwarf minke whales. June is the optimum time for whale watching in the sea surrounding the reef.
Sharing this environment with the fantastic sea mammals are 17 kinds of sea snakes, 125 species of sharks, stingrays and skates, 5000 species of molluscs including giant clams and cone snails, and over1500 species of fish which include the clownfish, red bass, redthroat emperor and many species of snapper and coral trout.
Bird watching is another activity that Cairns and the surrounding area have become noted for. With over 200 species of birds, that include no less than 40 species of water fowl, the island nesting sites in the northern and southern regions of the Great Barrier Reef are accessible by approved tours.
Cape Tribulation Daintree Rainforest and the Atherton Tablelands
If you have enough time and wish to do some exploring a trek through the Cape Tribulation Daintree Rainforest is an incredible outdoor experience. Visit this awe inspiring tropical rainforest jungle, walk along its great expanses of beach with its calm clear water, discover it nature and walking trails in view the many species of birds and other wildlife in this most diverse ecosystem in the world
The beaches of the Cape Tribulation Daintree Rainforest region are considered to be some of the most remarkable in the world. The tropical weather, brilliant sunshine and crystal clear calm water is a virtual Garden of Eden here on Earth. Never overcrowded these beaches offer not only their beauty, but relaxing tranquility from the bustle of everyday life.
This tropical rainforest is home to a varied range of plants and animals and the Daintree Cape Tribulation region is home to species of plants and animals that have existed for millions of years in this the Earth's oldest surviving tropical rainforest. Visitors can enjoy sustainable eco holiday experiences in Cairns, Port Douglas and the Great Barrier Reef thanks to boardwalk access. From the easy and safe access the entire family can enjoy experiencing the vast assortment of flora, fauna and species of marsupials, reptiles, birds and butterflies that have survived natural disasters and climate change for over 135 million years. These crystal-clear rivers, volcanic lakes, and spectacular waterfalls surrounded by rainforests on the Atherton Tablelands are all just a short drive west of Cairns.
The Cuisine of Cairns
Nothing completes a full day of activity and exploring more so than a great meal and some enjoyable nightlife. Cairns and the surrounding area, like all of Australia, is recognized for its high quality cuisine and excellent dining choices. With more local and international eateries opening up each day a visitor to Cairns will be hard-pressed to not find a venue that caters to their unique tastes.
Locally grown produce, Aussie beef and lamb, fresh caught fish and seafood, and great Australian wines and beers are available. Visitors can enjoy evening barbeques of seafood, lamb and beef, as well delicious dishes prepared with the locally produced organic cheeses, and organically grown fruits and vegetables. All of this is complimented by world-class boutique wines and locally grown aromatic coffees. Here is your opportunity to try some food and beverage that you have never seen or heard of before.
AboutiBooknow.com
iBooknow.comwas established in 2008 as a one-stop destination for people wishing to book holidays and business trips around the globe. iBooknow.com offers a wide range of services to our customers, including discounted hotel bookings, car hire and exclusive promotional pricing not found anywhere else through our industry network and partnerships.

From the start, iBooknow.com has always been more than just a travel site. The staff at iBooknow.com care deeply about the reputation of the company, and they will always go the extra mile to ensure that you have a great stay as you travel around the world.

Unlike other travel sites, the prices that iBooknow.com offers include all fees and charges up front. With iBooknow.com, what you see is what you get. iBooknow.com will always make sure that you are getting the cheapest possible room rates, so there is no need to trawl through dozens of sites to find the best available deal.

iBooknow.comhas continually grown and progressed to servicing a worldwide clientele who travels globally, but they still treat every customer as if they were a guest in their home. iBooknow.com's experience servicing traveler's needs and requests is philosophically local, but global in scope. Travel and Hospitality are their passions.
###
Subjects
---
Tourism