Press release
October 1, 2012
Tourism
iBooknow.com invites all winter sports enthusiasts to Canada to take advantage of their deeply discounted rooms in Ski Country during the upcoming 2012 – 2013 Winter Season. With over 250 resorts to choose from Canada is the perfect winter wonderland.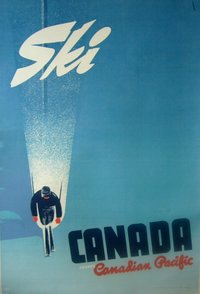 As winter approaches and the snow begins to fly skiers and boarders look towards Canada for some of the best snow conditions and terrain that the sports have to offer worldwide. Every winter season millions of Canadians and visitors flock to the slopes to enjoy the natural environment of the snowcapped mountains and the exhilaration of speeding down the mountainsides. With well over 250 resorts to choose from Canada offers skiing and boarding enthusiasts top-notch facilities in every province.
Known for their hi-tech state-of-the-art facilities Canada offers some of the safest skiing anywhere. With acres of snow fields, well groomed slopes, and long winding trails for skiers and boarders of every level Canada is the perfect place for a winter sports holiday. Known not just for such places as Whistler, Banff and Mont-Tremblant the Canadians have winter sports destinations from coast to coast. Home to the Winter Olympics in Calgary in 1988, and Vancouver in 2010, Canadian snow is reliable and consistent. Booking a Canadian winter holiday through iBooknow.com will most assuredly guarantee great conditions, fresh snow, and ideal weather.
Canadian winter sports resorts offer accommodations for every type of traveler, fantastic dinning and shopping, and a myriad of other winter sports such as sledding, skating, snowmobiling and snow shoeing. Although there is skiing across Canada, the provinces of British Columbia and Alberta in the West, and Quebec in the East are the most popular. Where enthusiasts choose to go is mainly one of accessibility and difficulty of terrain.
Most areas in Canada start to see the snow flying in November and it doesn't stop until April, early spring. For those who wish to ski later into the season the areas at higher elevations offer skiing until as late as mid-June. The quality of the snow at these higher elevations is also better and these Canadian areas are known for their high-altitude light powder.
If you are looking to enjoy the slopes of British Columbia there are more areas there than any other Canadian Province with 55 areas to choose from including the most renowned of all Canadian resorts, Whistler Blackcomb. The weather in BC is also great and not as harsh as in other provinces. Whistler Blackcomb is approximately a two hour trip from Vancouver but there is also skiing much closer at Grouse Mountain which is a very short drive from the city center. Many skiers and boarders go to BC because it offers some of the best heli-skiing and extreme skiing in the world for experts.
If skiing in the Rocky Mountains is your thing iBooknow.comhas room availability in Alberta. Lake Louise Mountain Resort, Sunshine Village, and Mt. Norquay are called the "Big 3" and are all in Banff National Park. This area is also known for its abundance of light dry powder that accumulates throughout the season and delights skiers. Alberta's cities that are close to skiing are Edmonton, Medicine Hat and Red Deer. These areas are very family friendly and less expensive as some other areas.
In the east Quebec is the place to go. The mountains may not be as radical as those in Western Canada but Quebec's resorts are well situated in the Laurentians, Quebec City and its surrounding areas, Eastern Townships and Charlevoix. Quebec's skiing is in very close proximity to Montreal and Quebec City, both of which offer many things along with nearby skiing; shopping, cultural events, historical places of interest, plus great dinning and nightlife. iBooknow.comhas deeply discounted rates for all of Quebec's destinations.
A Complete List of Canadian Winter Sports Areas:
British Columbia:

Apex Mountain Resort
Bear Mountain
Big White Ski Resort Ltd.
Callaghan Back Country Lodge
Callaghan Country Wilderness Adventures
CMH Kootenays
Crystal Mountain Resorts Ltd.
Cypress Mountain
Dawson Creek Ski & Recreation Association
Fairmont Hot Springs Resort Ltd
Fernie Alpine Resort
Great Canadian Heliskiing Ltd.
Grouse Mountain Resorts Ltd.
Harper Mountain
Hart Highlands Winter Club
Hemlock Resort Ltd.
Hudson Bay Mountain
Hudson's Hope Ski Association
Kicking Horse Mountain Resort
Kimberley Alpine Resort
Klondike Heliskiing
Little Mac Ski Hill
Lost Lake Cross-Country Ski Trails
Manning Park Resort
Mike Wiegele Helicopter Skiing
Mount Cain Alpine Park Society
Mount Seymour
Mount Timothy Ski Society
Mount Washington Alpine Resort
Mt. Baldy Ski Area
Murray Ridge Ski Area
Panorama Mountain Village
Phoenix Mountain Alpine Ski Society
Powder King Mountain Resort
Powder Mountain Snowcats Ltd.
Purcell Helicopter Skiing Ltd.
Purden Ski Village
R.K. Heli-Ski Panorama Inc.
Red Mountain Resort
Retallack Alpine Adventures Ltd.
Revelstoke Mountain Resort
Salmo Ski Area
Selkirk Tangiers Helicopter Skiing Ltd.
Selkirk Wilderness Skiing Ltd.
Shames Mountain Ski Corporation
Silver Star Mountain Resort
Summit Lake Ski Area
Sun Peaks Resort
Tabor Mountain Ski Resort Ltd.
The Clearwater Ski Club
The Hills Health Ranch
TLH
Troll Ski Resort
Wapiti Ski Club
Whistler Blackcomb
Whistler Cross-Country Ski Trails
Whistler Olympic Park
Whitewater Ski Resort Ltd.

Saskatchewan

Duck Mountain
Mission Ridge Ski Development
PWT Snowpark
Ski Timber Ridge
Table Mountain
Wapiti Valley Ski Association
White Track Ski Area

Prince Edward Island

Brookvale Provincial Winter Par

New Brunswick

Crabbe Mountain
Mont Farlagne
Poley Mountain Resorts Ltd.
Sugarloaf Provincial Park

Nova Scotia

Ski Ben Eoin
Ski Cape Smokey
Ski Martock
Ski Wentworth

Manitoba

Asessippi Ski Area & Resort
Falcon Ridge Ski Area
Holiday Mountain Resort
Mystery Mountain
Ski Valley
Springhill Winter Sports Park
Stony Mountain Ski Area

Alberta

Alberta Alpine Ski Assoc.
Canada Olympic Park - Winsport Canada
Canmore Nordic Centre
Canoe Mountain Resort Inc.
Canyon Ski Resort & Recreation Area
Castle Mountain Resort
Drayton Valley Brazeau Ski Club
Drumheller Valley Ski Club
Edmonton Ski Club
Fairview Ski Hill
Gwynne Valley Ski Area
Hidden Valley Ski Area
Jasper Tramway
Kinosoo Ridge Ski Area
Lake Louise
Little Smoky Ski Area
Manning & District Ski Club
Medicine Lodge Ski Area
Misery Mountain Ski Area
Mt. Norquay
Nakiska
Nitehawk Ski Area
Pass Powderkeg
Rabbit Hill Snow Resort
Resorts of the Canadian Rockies
Ski Banff/Lake Louise
Ski Marmot Basin
Snow Valley Ski Club
Spring Lake Winter Resort
Sunridge Ski Area
Sunshine Village
Tawatinaw Valley Alpine & Nordic Centre
Valley Ski Club
Vista Ridge
Worsley Clear Hill Ski Club/Whispering Pines

Ontario

Albion Hills Conservation Area
Algonquin Provincial Park
Alice Hill Park
Alpine Ski Club
Arrowhead Provincial Park
Batawa Ski Hill
Beaver Valley Ski Club
Blue Mountain Resorts Limited
Blueberry Plains Ski Trails
Brimacombe
Calabogie Peaks Resort (closed for season)
Caledon Ski Club Limited
Cedar Highlands Ski Club
Centennial Park Ski & Snowboard Centre
Chicopee
Craigleith Ski Club
Dagmar Resort
Devil's Elbow Ski Club
Dryden Ski Club
Fern Resort Limited
Georgian Peaks Ski Club
Glen Eden Ski & Snowboard Centre
Gravenhurst KOA Nordic Trails
Haliburton Nordic Trails
Hardwood Hills
Heights of Horseshoe Ski Club
Hidden Valley Highlands Ski Area
Highland's Nordic Inc.
Hockley Valley Resort
HorseShoe Resort
Kamiskotia Snow Resort
Lakeridge Ski Resort Limited
Loch Lomond Ski Area
London Ski Club
Mansfield Outdoor Centre
Mansfield Ski Club
Mount Chinguacousy - City Brampton
Mount Pakenham
Mount St.Louis Moonstone Ski Resort Ltd
Mountain View Ski Area
North York Ski Centre
Osler Bluff Ski Club
Pine Ridge Ski Club
Scenic Caves Nordic Centre
Searchmont
Searchmont Resort
Sir Sam's Ski Area
Skyloft Ski Country Club
Snow Valley Ski Resort
Superior Slopes
Talisman Resort
Toronto Ski Club
Uplands Ski Centre
Wasaga Beach Provincial Park
Wye Marsh

New Foundland and Labradour

Copper Creek Mountain
Marble Mountain Resort
Smokey Mountain
Whitehills Ski Area

Quebec

Centre Amusement Bechervaise
Centre de Plein Air Cap Chat
Centre de Plein Air Cote desChats
Centre de ski Belle Neige
Centre de Ski du Mont-Édouard
Centre de Ski Le Relais - Lac-Beauport
Centre de ski Mont Carmel
Centre de Ski Mont Fortin
Centre de Ski Mont Rigaud
Centre de ski Saint-Raymond
Centre de ski St-Georges
Centre Municipal de Ski La Tuque
Centre Plein Air Mont Kanasuta
Centre Récréotouristique Montjoye
Centre Touristique du Lac de L'Argile
Club de ski alpin Lac Megantic Inc.
Club de ski de Beauce
Club de Ski Mt. Villa Saguenay
Club de ski Plessis (Mont-Apic)
Club Tobo-Ski
Do-Mi-Ski Inc.
Edelweiss
Gray Rocks
L'Avalanche Station de Ski
Le Centre de Plein Air du Mont Chalco
Le Massif
Les Pentes 40-80
Loisirs Mont Castor
Massif du Sud
Mont Alta
mont Avalanche
Mont Avila
Mont Bechervaise
Mont Bellevue
Mont Biencourt
Mont Blanc
Mont Bleu
Mont Castor
Mont Daniel
Mont Gleason
Mont Grand-Fonds
Mont Habitant
Mont Lac Vert
Mont Miller
Mont Olympia
Mont Orford
Mont Orignal Inc.
Mont Saint-Castin-les-Neiges
Mont Saint-Mathieu
Mont Saint-Sauveur
Mont Shefford
Mont Ste.Marie
Mont Sutton
Mont Ti-Basse
Mont Tremblant
Mont Trinite
Mont Video
Mont-Garceau
Owl's Head
Parc du Mont Comi
Parc du Mont Glen
Parc Regional de Val-d'Irene
Pente de Ski alpin de Val-d'Or
Petit Chamonix
Pin Rouge
Saint-Mathieu les Cantons
Ski Bromont
Ski Camp Fortune
Ski Chantecler
Ski La Réserve
Ski Mont Gabriel
Ski Mont Restigouche
Ski Mont Saint-Bruno
Ski Montcalm
Ski Morin Heights
Ski Vorlage
Station de ski Gallix
Station de ski La Crapaudiere
Station de Ski le Valinouët
Station du Mont Gleason Inc.
Station Mont Cascades
Station Mont-Sainte-Anne
Station Plein Air De St-Pacome
Station Plein Air Val-Mauricie
Station recreotouridtique du mont Adstock
Station récréotouristique du Mont Adstock
Station Touristique Stoneham
Station Touristique Val Saint-Come
Val Neigette Inc.
Vallée Bleue Ski Centre
Vallée Du Parc

Yukon

Mt Sima Ski Area
Watson Lake Ski Club
AboutiBooknow.com
iBooknow.comwas established in 2008 as a one-stop destination for people wishing to book holidays and business trips around the globe. iBooknow.com offers a wide range of services to our customers, including discounted hotel bookings, car hire and exclusive promotional pricing not found anywhere else through our industry network and partnerships.

From the start, iBooknow.com has always been more than just a travel site. The staff at iBooknow.com care deeply about the reputation of the company, and they will always go the extra mile to ensure that you have a great stay as you travel around the world.

Unlike other travel sites, the prices that iBooknow.com offers include all fees and charges up front. With iBooknow.com, what you see is what you get. iBooknow.com will always make sure that you are getting the cheapest possible room rates, so there is no need to trawl through dozens of sites to find the best available deal.

iBooknow.comhas continually grown and progressed to servicing a worldwide clientele who travels globally, but they still treat every customer as if they were a guest in their home. iBooknow.com's experience servicing traveler's needs and requests is philosophically local, but global in scope. Travel and Hospitality are their passions.
###
Subjects
---
Tourism