Press release
March 28, 2013
Tourism
iBooknow.com invites all travelers to take advantage of their best rooms reservations deals and instant booking confirmation with no hidden fees for Honolulu, Hawaii. Come and enjoy the magnificence of Hawaii. Book Honolulu, Hawaii now for the vacation of a lifetime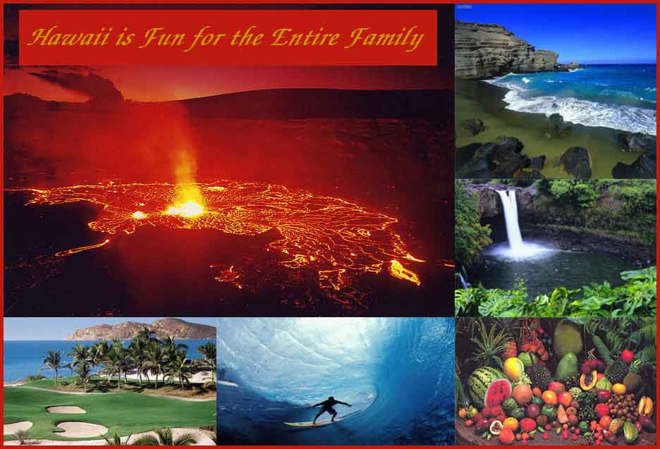 There is a reason over two million travellers a year flock to Honolulu, Hawaii for a holiday of sun, sand, sea and mountains every year, its natural beauty and awe inspiring environment.
Honolulu has a tropical savannah climate with a mostly dry summer season and experiences on average 278 days of sunshine a year with the months of April through October being the driest. Although Honolulu has a wet and dry season the differences are barely evident because light showers fall in the summer while heavier rain falls during the winter, but the fact is both seasons experience the same amount of rainy days. The best months to visit Honolulu are fast approaching and iBooknow.com has the best hotel deals on the island.
Honolulu's Natural Wonders
The island of Oahu has a very distinct habitat blanketed with forest, shrubbery, and grasslands which are home to a diverse range of animals, many unique. Many species of birds, fish and marine mammals can be found in the countryside a short distance from the urban center of Honolulu.
Waikiki Beach is world renowned and a primary reason so many tourists flock to Honolulu annually. Because of the near perfect Hawaiian weather, Waikiki's mild surf, a spectacular panorama of Diamond Head, hotels of every style and price range, and a vibrant partying nightlife, Waikiki is a vacation paradise for singles, couples and families alike.
If you plan on going to Honolulu to surf and enjoy the waves at Waimea you'll be just a short distance from the world famous Bonsai Pipeline and Sunset beach, the surfing Mecca of the world. Even if you don't surf, watching this exhilarating sport can be a great way to pass the time while lazing on the beach and soaking up the Hawaiian sunshine.
Kualoa Ranch is famous for being the filming location of the TV series LOST, movies like Godzilla, Tears of the Sun, and 50 First Dates. The staggering beauty of the Hawaiian countryside is more evident here than anywhere else on Oahu. A day spent here or hiking around Kailua Beach Park or Kapiolani Park is fun for the entire family and a greater photo opportunity doesn't exist anywhere.
Hawaii is rich in history and a visit to some of Hawaii's most historic places is fun and informative. It's not all about the natural beauty and wildlife that you can experience; it's also the museums, shopping, galleries, dinning and nightlife.
ibooknow.com's Short List of Things to Do while in Honolulu:
Attending fairs and festivals
Bicycle and motorcycle tours
Deep sea fishing for Blue Marlin, Mahimahi, Spearfish, Sailfish, Ahi and Ono
Golfing and tennis
Helicopter and small plane tours
Horseback riding
Hula dancing and cooking lessons
Nature hiking, orchid farms and tropical nurseries
Observing, hiking and camping
Soaking up the sun on the beaches
Spa treatments, massage, and yoga
Submarine dives, sunset cruises, glass bottom yachts, party boats, sailboat cruises and dinner cruises
Surfing, sailing, kiting, parasailing, snorkeling, sea kayaking and scuba diving
Visiting art galleries and museums
Visiting historic places and natural wonders
Whale watching, or swimming with dolphins
Wine, beer, coffee, and food tasting
ibooknow.com's Short List of Places to Go while in Honolulu:
Ala Moana Center
Aloha Tower and Marketplace
Atlantis Submarines
Bishop Museum
Diamond Head
Dole Pineapple Plantation
Halona Blowhole
Hanauma Bay
Honolulu Museum of Art
Honolulu Zoo
ʻIolani Palace
Kailua Beach Park
Kapiolani Park
Kualoa Ranch
Lyon Arboretum
Manoa Falls
National Memorial Cemetery of the Pacific
Nuuanu Pali Lookoutin Kaneohe
Pearl Harbor
Polynesian Cultural Centre
Sea Life Park
Shangri La, The Doris Duke Museum
Sunset Beach
USS Arizona Memorial
Waikiki Aquarium
Waikiki Beach
Waikiki Beach
Waikiki Trolley
Waimea Bay
After a day's activities visitors relax while watching the sunset and enjoying a refreshing beverage. Oahu has many great nightclubs and cocktail lounges, international and local restaurants and party places. Luaus with traditional Hawaiian entertainment are great fun, dinner cruises may be for the more romantic and the local bars and clubs offer up their unique brand of island fun and entertainment, but for many a quite stroll along a moon lit beach is perfect.
iBooknow.comadvises all travellers to pack light, compact rain gear and a hat to carry with them while out exploring this Garden of Eden. A sweater, light jacket or pull over may also be a good thing to pack for the cooler times and elevations.
In a major effort to preserve the natural order of nature on the Big Island iBooknow.comasks anyone visiting the island to observe all the rules and regulations regarding bringing any plant or animal species to the island in order to prevent any invasive species from upsetting the natural order of Hawaiian life.
AboutiBooknow.com
iBooknow.comwas established in 2008 as a one-stop destination for people wishing to book holidays and business trips around the globe. iBooknow.comoffers a wide range of services to our customers, including discounted hotel bookings, car hire and exclusive promotional pricing not found anywhere else through our industry network and partnerships.

From the start, iBooknow.com has always been more than just a travel site. The staff at iBooknow.com care deeply about the reputation of the company, and they will always go the extra mile to ensure that you have a great stay as you travel around the world.

Unlike other travel sites, the prices that iBooknow.com offers include all fees and charges up front. With iBooknow.com, what you see is what you get. iBooknow.com will always make sure that you are getting the cheapest possible room rates, so there is no need to trawl through dozens of sites to find the best available deal.

iBooknow.comhas continually grown and progressed to servicing a worldwide clientele who travels globally, but they still treat every customer as if they were a guest in their home. iBooknow.com's experience servicing traveler's needs and requests is philosophically local, but global in scope. Travel and Hospitality are their passions.
Subjects
---
Tourism