Press release
January 27, 2013
Tourism
iBooknow.com invites all travellers to take advantage of their discount reservations and room rates with instant booking confirmation and no hidden fees for Rome, Italy. Visit Rome and Holy See (Vatican City) during the Easter week 2013 and take part in the Holy Week Pilgrimage events.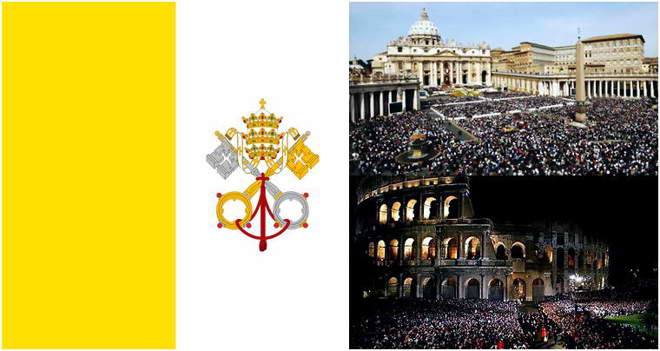 iBooknow.cominvites all travelers to book rooms now for Rome, Italy, and witness the Pope's Easter address in Saint Peter's Square outside of the Vatican. This annual event for both Christians and non-Christians alike takes place during the Easter weekend between Maundy Thursday and Good Friday, March 28th and 29th respectively, to Easter Sunday, March 31. During his speech the Pope takes the time to address worldwide issues and advocates how the Catholic religion can be reinforced and unified all around the world. The Pope's audience takes place from the balcony overlooking Saint Peter's Square in the Vatican. You are able to book rooms now and join with this year's pilgrims and witness Pope Benedict XVI's historic address.
Maundy Thursday (Holy Thursday in the Catholic Church), commemorating Maundy and the Last Supper, as well as Good Friday, which commemorates the crucifixion and death of Jesus is then followed by Easter Sunday, also known to some as Resurrection Day. Fifty days later Pentecost Sunday will be celebrated this year on May 19th.
Easter Weekend in Holy See
Holy Thursday, March 28: Liturgy of the Last Supper and Adoration of the Blessed Sacrament
Mother Teresa described the importance of the adoration as "The time you spend with Jesus in the Blessed Sacrament is the best time you will spend on earth. Each moment you spend with Jesus will deepen your union with Him and make your soul everlastingly more glorious and beautiful in heaven, and will help bring about everlasting peace on earth."
Good Friday, March 29: Good Friday liturgy and Stations of the Cross at the Coliseum with Pope Benedict XVI
The Way of the Cross, celebrated at the Colosseum in Rome on Good Friday. Prayer services, known as the Three Hours' Agony, will be held from midday to 3.00 p.m.
Holy Saturday, March 30: Easter Vigil Service
Easter Vigil, also called the Paschal Vigil or the Great Vigil of Easter, is a traditional service held as the first official celebration of the Resurrection of Jesus. It is held in the hours of darkness between sunset on Holy Saturday and sunrise on Easter Day.
Easter Sunday, March 31: Mass with Pope Benedict XVI in St.
Peter's Square, Vatican City at 10:15 a.m. Attendance is popular so tickets are required.
Rome's Easter Weekend Climate
The weather in Rome is pleasant during the springtime and perfect for observing the Easter events and sightseeing. The average daily temperatures are typically between a high of 70°F/21°C and a low of 53°F/12°C.
Italian Food
iBooknow.com loves to eat and we know that tasting the food in any destination is a big part of most travellers' list of things to do in any country. While most Roman's will be eating with their families at home to celebrate the Easter Week Holidays, pilgrims and tourists will have to vie for tables at the restaurants that are serving. For Easter Sunday and Easter Monday, if there is a particular venue you want to eat at it, is advised that you make reservations in advance. Try a dish of Rome's beloved baked lamb with potatoes, we're sure you will enjoy it.
AboutiBooknow.com
iBooknow.comwas established in 2008 as a one-stop destination for people wishing to book holidays and business trips around the globe. iBooknow.comoffers a wide range of services to our customers, including discounted hotel bookings, car hire and exclusive promotional pricing not found anywhere else through our industry network and partnerships.

Unlike other travel sites, the prices that iBooknow.com offers include all fees and charges up front. With iBooknow.com, what you see is what you get. iBooknow.com will always make sure that you are getting the cheapest possible room rates, so there is no need to trawl through dozens of sites to find the best available deal.
Subjects
---
Tourism