Press release
August 12, 2012
Tourism
iBooknow.com is now accepting hotel bookings for the world's premier autumn foliage season. Top on the list are the New England States and Canada in North America, Japan, Korea and Chna in Asia, and the mountains across the United Kingdom, Scandinaiva and Europe.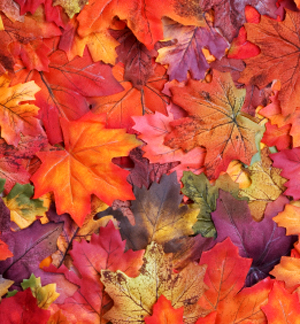 One of the most beautiful times of the year around the globe is autumn when the air becomes crisp and clear and the leaves on the trees start to turn to the many shades of the forest's rainbow. For many it is the premier season of the year. It marks the end of summer, the beginning of school, the year's crops are being harvested, and people everywhere are preparing for the upcoming holiday season.
Woodlands, parks and mountain areas in many countries are turning into a brilliant spectrum of colors. From brilliant shades of red and orange to rich yellows and vibrant gold, the natural environment is at its peak. For travelers everywhere this is the time of the year to enjoy some of the best that Mother Nature has to offer.
Americans proudly believe that the New England states offer the best foliage in the world, and the local tourism industry is in high gear catering to all the "leaf peepers" who come from all around the world to experience this special time. Not too far to the North, all across Canada, the same beautiful scenery can also be enjoyed. The cold northern climate, high mountain ranges, and the perfect mix of trees is what creates this incredible palette of wonder.
Not to be upstaged, travelers to Europe have been going to Scandinavia and the Alps, which stretch from France to Slovenia, and across all the countries in between to experience what people for centuries have enjoyed at this special time of the year. Similar to the spring time, when everything is blooming fresh and new, English and Japanese gardens are a riot of colors in the fall, and visitors to these magnificent destinations find a photo opportunity around every bend in the road. China and Korea too offer a seasonal climax of colorful beauty that lends itself to touring the countryside.
iBooknow.com knows that the autumn leaves can be enjoyed in various ways. Scenic drives along a valley floor, hiking in the mountains, or paddling downstream on a river that is framed in magnificent colors. Breathing in the cold autumn air visitors are awakened to the wonders of nature and are imbued with a feeling of being one with the natural surroundings.
Autumn is the time of harvest and local inns, chalets, cafes and restaurants offer menus reflecting the freshness and variety of the season. Baking pumpkin pies, pressing apples for cider, hunting for game, fishing in the cold lakes and waterways, and gathering the late crop of tomatoes, peppers and melons afford an abundance of seasonal foods that local chefs turn into memorable meals and happy times.
As the fall season progresses around the world, the low lying areas begin to turn color as well. The town squares and city centers become a bustle of activity with autumn fairs and festivals, farmer's markets, and apple pie suppers. In many places the trees are lit at night and the cityscapes take on a whole new perspective. People are out strolling the avenues, dining and shopping. Each locale has something unique to offer.
Whether travelers choose to experience the wonders of the autumn season in the countryside, or in an urban setting, iBooknow.com can help with instantly confirmed online bookings with no hidden charges. Country inns, mountain lodges, bed and breakfast, or luxury hotels, it can all be arranged. Just log on to iBooknow.com and plan an autumn holiday today. Book early as the season is short and so many folks love to travel at this time of the year.
Just a Few of the Great Places to See Fall Foliage:
USA East Coast
Walden Pond State Reservation - Concord, MA
Mount Auburn Cemetery - Cambridge, MA
Bash-Bish Falls State Park – MA
The Berkshires – CT & MA
The Litchfield Hills - CT
I-91, Green Mountains - VT
Vermont Route 100, Green Mountains - VT
Crawford Notch, White Mountains -NH
Camden – ME
The Adirondacks - NY
Great Smoky Mountains National Park – Virginia
Blue Ridge Parkway – North Carolina
Canada
The Rocky Mountains - Alberta
Algonquin Park - Ontario
Agawa Canyon Trip - Ontario
Fall Foliage Romance by Rail, Toronto - Montreal - Quebec City - Halifax
Niagara Parkway - Ontario
The Bruce Peninsula - Ontario
The Laurentian Mountains - Quebec
Prince Edward Island
The Cabot Trail, Cape Breton Island - Nova Scotia
Fundy Coastal Drive - New Brunswick
Europe
Lake District - England
Hyde Park - England
Lombardia, Italy
Langhe - Italy
The Dolomites – Italy
Florence - Italy
Lake Bled - Slovenia
Transylvánia - Romania
Prague - Czech Republic
Vienna Woods, Vienna - Austria
The German Wine Road
Rhineland Palatinate, Germany
The Main river - Germany
Montsegur – France
Strasbourg and Limoux - France
Limoux - France
Nuuksio, Helsinki - Finland
Lieksa - Finland
Oppland - Norway
Mora - Sweden
Japan
Daisetsuzan National Park
Shiretoko National Park
Noboribetsu
Onuma Park
Hachimantai
Lake Towada and Oirase Stream
Rikugien
Koishikawa Korakuen
Icho Namiki (Ginkgo Avenue)
Mount Takao
Oze
Nikko
Mount Tanigawadake
Fuji Five Lakes (Fujigoko)
Shosenkyo Gorge
Hakone
Kamakura
Tofukuji
Arashiyama
Kiyomizudera
Eikando
Yoshiminedera
Tateyama Kurobe Alpen Route
Mino Park
Koyasan
Mount Daisen
Miyajima
Kuju Mountains
Korea
Seoraksan Mountain
Odaesan Mountain
Jirisan Mountain
Naejangsan Mountain
Juwangsan Mountain
China
Fragrant Hills – Beijing, China
Mutianyu Great Wall – China
About iBooknow.com
iBooknow.comwas established in 2008 as a one-stop destination for people wishing to book holidays and business trips around the globe. iBooknow.com offers a wide range of services to our customers, including discounted hotel bookings, car hire and exclusive promotional pricing not found anywhere else through our industry network and partnerships.

From the start, iBooknow.com has always been more than just a travel site. The staff at iBooknow.com care deeply about the reputation of the company, and they will always go the extra mile to ensure that you have a great stay as you travel around the world.

Unlike other travel sites, the prices that iBooknow.com offers include all fees and charges up front. With iBooknow.com, what you see is what you get. iBooknow.com will always make sure that you are getting the cheapest possible room rates, so there is no need to trawl through dozens of sites to find the best available deal.

iBooknow.com has continually grown and progressed to servicing a worldwide clientele who travels globally, but they still treat every customer as if they were a guest in their home. iBooknow.com's experience servicing traveler's needs and requests is philosophically local, but global in scope. Travel and Hospitality are their passions.
###
Subjects
---
Tourism