Press release
September 2, 2012
Tourism
iBooknow.com has instantly confirmed hotel room bookings in every beach destination across The Costa Del Sol for the 2012 - 2013 beach season. Book early and get the deepest discounts available without any hidden charges or fees.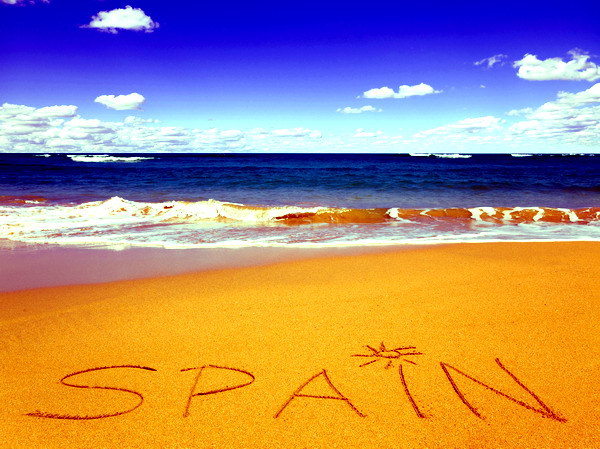 iBooknow.com has been to the beaches all over the world and knows that Spain's Beaches are some of the finest. Not only are these beaches in Spain a great holiday getaway, they are some of the world's most beautiful and preserved. Spain has 511 Blue Flag beaches; the highest number of such beaches globally, so called because of their pollution free waters and beautifully maintained natural surroundings.
The Blue Flag program was started by the Foundation for Environmental Education (FEE) as a voluntary eco-friendly status granted to thousands of beaches in forty-one countries around the world that meet their strict guidelines. It is an independent non-profit organization that encourages sustainable development beaches and marinas through strict standards of water and environmental management which is attained through education and information. Safety and other services must also be in line with the associations guidelines before the accreditation is approved.
iBooknow.com understands that beach destinations are at the top of many traveler's list of places to go and the Blue Flag Beaches of Spain, because of their high standards of stewardship, are ideal for the most fantastic seaside getaways. Spain has over 4,000 kilometers of beaches to enjoy, and some of the best ones are in Galicia in the North and to Marbella in the south. For those who wish to enjoy the sun washed sands of Spain iBooknow.com can instantly confirm hotel bookings in the following destinations:
Playa de Estorde - La Coruña - North West Spain
Playa de las Americas – Tenerife: Between Arona,and Adeje in the south of Tenerife, and in the Las Americas area and are unique for their natural black sand.
Playa de Conil de la Frontera – Cadiz: Running from Tarifa to the Huelva near the Portuguese border. These beaches are less developed and are known for the constant breezes that buffet the area. This is a wonderful place for those who enjoy windsurfing and sailing. Besides the beaches of Conil, the beaches to the south, Sanlucar de Barrameda, Rota, Chipiona and Chiclana, are just as spectacular. The choices are endless, and their picturesque beauty is unforgettable.
Playa de Sotavento – Fuerteventura: Renown for its ecological diversity and beauty, the Playa de Sotavento is a sun worshipper's haven. With beaches for naturists, clothing-optional devotes, and traditional beach goers alike this beach has some great areas for scuba diving and snorkeling. Because of the incredible underwater diving enthusiasts come for around the globe to experience the fantastic underwater landscapes and marine life this area has preserved for their enjoyment. Within this area is quiet and a good place to swim, the Playa Barca section, and it is also a favorite spot for wind and kite surfers alike.
Playa de Somo – Cantabria: Stretching for an iexpansive six kilometers, is another Spanish beach that is acknowledged for its constant year-round breezes that lend themselves to enjoyable days of windsurfing.
Playa de Bayas – Asturias: For those who enjoy nature and exploring this area is best known for the lush forested areas that run along the coast line. The flora and fauna of the area are naturally beautiful and create an environment that is unique to a seaside destination.
Playa de Mataro – Barcelona: Despite being a bustling metropolis Barcelona, in Catalonia, is also a great beach destination. With over five kilometers of golden beaches to sunbathe on Barcelona offers the best of both worlds; seaside relaxation and the magnificence of a world class city.
Cala de Algaiarens – Menorca: Alagairens is well known for its breathtaking coves. Many, only reached by boat from the sea, are wonderful secluded spots where travelers can rest in privacy and enjoy nothing but the sound of the waves lapping at the beach and the rays of the sun as it warms the sand. This is a great place to rent a car and go exploring. Each cove is unique and offers something of its own. Recommended areas to visit here would be: Cala Macarella, Cala Es Talaier. Cala N,porter, Cala Mitjaneta, Cala Galdana and Cala Pregonda.
Playas de Barbate – Cadiz: Barbatre is known for its quiet white sandy beaches. This area which encompasses Las playas de Mangueta, Zahora, Los Caños de Meca, Hierbabuena, Ntra. Sra. del Carmen, Cañillos, Pajares y Zahara de los Atunes is a fantastic holiday destination.
Playa de Illetes – Formentera: Because this beach is easily accessible it is one of the most popular. Its also a great place for exploring by either walking or biking.
Playas de Denia – Alicante: This beach area features golden sands and at times has some of the best breezes popular with windsurfers. The Les Marines beach stretches for two kilometers, and the Les Rotes beach in the southern part of Denia is famous for its unusual beauty. The windsurfers tend to congregate at Les Deveses, the longest beach which stretches down the coast for four kilometers.
Playas de Chipiona – Cadiz: Recognized for its Blue Flag since 1998 this beach is very popular with locals. Known for its great abundance of seafood, don't miss out on the fire roasted sardines or white prawns this beach resort is now famous for.
Playa de Mazagon – Huelva: With thirty-six kilometers of beach to be enjoyed in this area it is very unlikely that visitors will feel crowded or have the tranquility of the day disturbed. Relax in quiet comfort, read your favorite book, or simply get a tan while you decide which incredible restaurant you will dine in that evening.
So if it's a beachside holiday lazing in the sun and listening to the waves as they lap against the shore, Spain is the place to be. Come and enjoy thousands of kilometers of natural unspoiled beauty in a pollution free environment, friendly locals serving up fresh seafood, refreshing drinks and cocktails, evenings of solitude or bar hopping and disco dancing, Spanish beach resorts offer something for everyone. For deep-discounted rooms log on to iBooknow.com and choose your beach and your hotel, and know that it is all instantly confirmed, and that there are absolutely no hidden charges to surprise you.
About iBooknow.com
iBooknow.comwas established in 2008 as a one-stop destination for people wishing to book holidays and business trips around the globe. iBooknow.com offers a wide range of services to our customers, including discounted hotel bookings, car hire and exclusive promotional pricing not found anywhere else through our industry network and partnerships.

From the start, iBooknow.com has always been more than just a travel site. The staff at iBooknow.com care deeply about the reputation of the company, and they will always go the extra mile to ensure that you have a great stay as you travel around the world.

Unlike other travel sites, the prices that iBooknow.com offers include all fees and charges up front. With iBooknow.com, what you see is what you get. iBooknow.com will always make sure that you are getting the cheapest possible room rates, so there is no need to trawl through dozens of sites to find the best available deal.

iBooknow.com has continually grown and progressed to servicing a worldwide clientele who travels globally, but they still treat every customer as if they were a guest in their home. iBooknow.com's experience servicing traveler's needs and requests is philosophically local, but global in scope. Travel and Hospitality are their passions.
###
Subjects
---
Tourism