Press release
April 14, 2010
Business
IES, Ltd., is proud to announce that Inbound Logistics has named the software company for this recognition, Felecia Stratton, Editor of Inbound Logistics, says, "Inbound Logistics editors are proud to recognize IES's continued innovation..."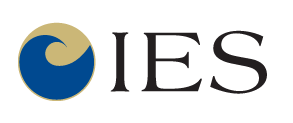 New York, NY, Every April, Inbound Logistics editors recognize 100 logistics IT companies that support and enable logistics excellence. Felecia Stratton, Editor of Inbound Logistics, explains the choice of software provider IES Ltd, "Selecting the annual Top 100 Logistics IT providers is no small task, given the pace of change and the number of new entrants in the logistics technology market. Inbound Logistics editors whittled down this year's list through a comprehensive process of evaluating questionnaires, conducting research, and soliciting reader feedback. The goal is to provide a balanced and accurate assessment of our readers' needs and the logistics IT companies IL Editors believe are best suited to meet their specific requirements. All companies selected reflect leadership by answering Inbound Logistics readers' need for simplicity, ROI, and efficient implementation."
"Solution providers such as IES Ltd empower logistics and supply chain management by continuing to offer innovative and practical solutions in this fast-paced industry," she continues. "This year, IES consistently provided the kinds of technology solutions that Inbound Logistics readers need to successfully manage their global enterprises. As shippers, carriers, and 3PLs increase their use of logistics IT, IES continues to be flexible and responsive, anticipating customers' evolving needs. That's why Inbound Logistics editors have recognized IES as one of 2010's Top 100 Logistics IT providers.
"Inbound Logistics editors are proud to recognize IES's continued innovation. This past year was particularly demanding as far as regulatory compliance, especially in lieu of the implementation of ISF 10+2. Inbound Logistics editors feel that IES has stepped up to meet these challenges from a technological perspective."
"Inbound Logistics readers face complex, demanding challenges: matching demand to supply and aligning their business to support that business process evolution; speeding and reducing inventory; managing complete visibility of products from one end of the supply chain to the other. Logistics technology has become the enabler, providing the tools global businesses need to compete. Inbound Logistics editors are proud to honor IES as a 2010 Top 100 Logistics IT Provider for excellence in providing solutions that answer our readers' need for ROI, ease of use, and efficient implementation."
About Inbound Logistics
Inbound Logistics is the pioneering publication of demand-driven logistics practices, also known as supply chain management. IL's educational mission is to help businesses efficiently manage logistics, reduce and speed inventory, and neutralize transportation cost increases by aligning their supply to demand and adjusting enterprise functions to support that paradigm shift. More information about demand-driven logistics practices is available at www.inboundlogistics.com.
About IES, Ltd.
With offices in the US and in Hong Kong, IES, Ltd. is one of the largest software transportation companies in North America. IES's product offerings adjust to the changes and complexities inherent when doing business in the global arena. As a result, the suite of IES solutions are among the most customizable and adaptable in the industry.
IES offers one complete end-to-end transportation logistics software solution scalable to any size operation. Products are operated in over 70 countries with thousands of users and millions of daily transactions. Please visit http://www.iesltd.com call +1-201.639.5000 or email [email protected] for more information.
Contact Information
IES Ltd.
World Headquarters
445 Godwin Avenue
Midland Park, NJ 07432
Tel. 201-639-5000
Email: [email protected]
IES Asia, Ltd
10 Metropolis Drive
22-F Metropolis Tower
Hung Hom, Kowloon, Hong Kong
Tel. 852-2366-3801
[email protected]
Inbound Logistics
5 Penn Plaza
New York, NY 10001
Tel. 212-629-1560
[email protected]
# # #
Subjects
---
Business