Press release
September 11, 2009
Business
The announcement from logistics provider Lilly International follows closely on the heels of another IES customer who similarly cited a 25% increase in entry file productivity.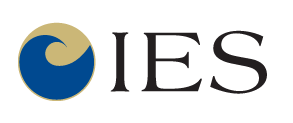 Susana Agras, Controller atLilly& Associates International explains the announcement from Lilly and Associates, "For years, the effectiveness of Lilly & Associates International financial operations and business processes were constrained by off-the-shelf software and manual processes," continues Ms. Agras, "Other accounting products simply lacked the scalability needed by such a fast-growing, international business. Accounting processes were bottlenecked by cumbersome workflow, requiring spreadsheets to be e-mailed around the company. The company needed a modern, nimble partner for its accounting needs in order to stay focused and effective. But we did not want to pay the $250,000 estimated cost to install and maintain traditional on-premise software. IES is an excellent technology partner, with just the right combination of scalability, flexibility, and cost-effectiveness."
"After a series of product rollouts fromIES, our accounting group is 25% more productive. The flexibility and convenience of one integrated software package that includes accounting has given us deeper and more immediate insight into the company's direction and financial processes. Now we can analyze the performance of each of our individual branch offices in the United States and throughout South America. The bottom line is that we now have an advanced system for our financial controls and yet we still find the system intuitive and easy to use. We are able to get new users up-to-speed very quickly, and that is crucial as our overseas expansion continues."
About Lilly & Associates International
Lilly & Associates International is a leader in providing optimal global solutions within the shipping industry. Specializing in ocean freight, Lilly's services cater to small business and multinationals alike. The company strives to meet the needs of each customer by using the latest technology to maximize global coverage. With offices around the world, Lilly has the capacity to offer competitive import and export rates with effective door-to-door transportation and logistics solutions. Please visithttp://www.shiplilly.comfor more information or contact Nelson Cabrera +1-305-513-9540.
About IES, Ltd.
With offices in the US and Hong Kong, IES, Ltd. is one of the largesttransportation softwarecompanies in North America. Celebrating its 20th anniversary this year, the IES suite of import and export solutions serves freight forwarders, NVOCC's, Customs brokers and other transportation intermediaries. IES's product offerings adjust to the changes and complexities inherent when doing business in the global arena. As a result, the suite of IES solutions are among the most customizable and adaptable in the industry. Please visithttp://www.iesltd.comfor more information or contact IES Sales [email protected] or +1-201-639-5000.
Subjects
---
Business