Press release
April 30, 2015
TABLESAFE
International arch of europe 2015
Technology
ROGER VIERA CEO
POUNCE CONSULTING
BID AWARDS
Pounce Consulting design team was granted the 1st place in the a!Diseño International Design Awards celebrated in Mexico City for the product TableSafe. The digital bill folder device enables patrons to pay with bank cards without the cards ever leaving their possession, thereby protecting against credit card and identity theft.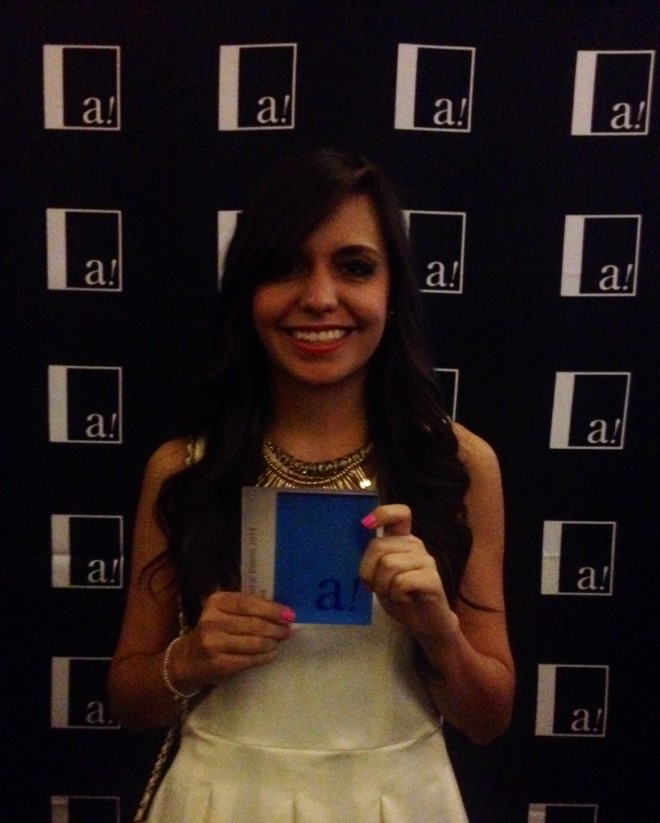 MEXICO CITY, April 29, 2015 /PressPort/--On Saturday April 25, in Mexico City, the Pounce Consulting design team represented by Andrea Luna and Alfonso Ramos received an award from a! Diseño magazine in their international design awards annual competition. This team won the first place in the "Various" category, for the Rail project designed for our client TableSafe. This award takes in account the design originality, realization and concept of the project. Among the companies competing for this award were Hewlett-Packard, Microsoft, Bimbo, Diageo, Urrea, Harley Davidson, Coca Cola, IMPI, and so on.
Pounce has been competing for this award for three years. On the first year, the company was a finalist for the electronic voting machine; last year it won the first place in the "Product" category by developing the Negatoscope (x-ray viewer); this year as well with the development of Rail, which is a device whose main objective is to make safe payments by encrypting information when swiping the card or reading the chip. The charging station for such tablets, which were designed jointly with our client TableSafe, was also taken into account.
Roger Viera, CEO of Pounce Consulting, stated: "We are very proud to receive once again this year the award, it shows the great team and young talent we have, as well as its ability to design and conceptualize the projects of our clients. For Pounce, this is a positive achievement regarding the projects we develop for our clients and it also reflects the fact of gaining ground while competing against international companies."
Gerry Snell, director of TableSafe (www.tablesafeinc.com/how-it-works/) added: "It is great news that our design, development and manufacturing partner is awarded for such an important project for our company, this reinforces that we are working with the best and that we made a great decision".
The a! DiseñoAward (www.a.com.mx) was created in 1994 to acknowledge the best design in 20 countries of Europe and America, as well as to contribute in the strengthening and recognition of the design industry. The purpose of this award is to be an effective link between clients and designers by acknowledging the value of the design, and the categories are: Graphic, Digital, Illustration, Industrial, Interior, and Editorial.
Pounce Consulting (www.pouncecorp.com) keeps gaining ground in the industry as an electronic design company due to its conceptualization ideas that go hand-in-hand with clients' guidelines, providing innovation and uniqueness to the proposals and projects. For more information please enter the website
SOURCE Pounce Consulting
Media Contact:
Bárbara Rodríguez
Marketing & Communications Director
+5233 3942 2585
Contacts
---
Subjects
---
TABLESAFE
International arch of europe 2015
Technology
ROGER VIERA CEO
POUNCE CONSULTING
BID AWARDS