Press release
July 23, 2009
Business
Norfolk, Virginia-based logistics provider CV international (CVI) has recently analyzed at the impact technology has had on the company. In particular, the company has analyzed the effectiveness of particular technology offerings and functionality and the impact they have had on their growth trend.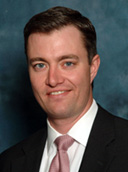 Mike Coleman, President of the logistics provider explains, "CV International has recently experienced a period of tremendous growth, now servicing customers' needs in almost every port in the world. Our goal is to provide our customers with a single, integrated one-stop offering, continually adding services as needs arise. We continuously evaluate the factors behind our success, and how can we continue to apply these same factors to be assured of continued growth. One critical element that has enabled us to provide the highest level of world-class service is technology. I believe our relationship with our technology partner IES, Ltd. has been vital in our development."
"With the recent trend toward increasing regulations, utilization of technology to achieve compliance has become more important than ever. IES has always been well ahead of the curve in regulatory compliance. They were one of the first out the door with user friendly software to facilitate ISF compliance. We were already submitting ISF's for our customers while competitors scrambled to comply."
"The IES emphasis on streamlined data flow is very helpful to our bottom line. We can re-use data that our overseas agents have already entered, allowing us to increase efficiency while decreasing costs. Anyone who persists in tracking data on spreadsheets will not excel in the long term. When you look at who stays viable, it is those providers who are technologically savvy and who partner with leading technology providers. You simply have to have technology, not just to keep up with the stringent demands in this industry, but to truly stay on top of the game."
About CVI
CV International (CVI) is a provider of freight forwarding, customs brokerage, regulatory compliance, and international logistics services. A leader in the industry, CVI established its reputation through a strong, reliable staff and an unmatched commitment to customer service. Today, the company maintains fully operational branch offices as well as several sales offices throughout the southeastern section of the United States. The company also maintains a vast network of domestic and international agents and affiliate offices to provide its customers with the highest level of customer service door-to-door and around-the-world.
About IES, Ltd.
With global offices, IES is one of the largest software transportation companies in North America. Celebrating its 20th anniversary, the IES suite of import and export solutions has served freight forwarders, NVOCCs, Customs house brokers and other transportation intermediaries. The company is well-known for the complete integration and automation of all aspects of creating and managing an international transportation shipment.
IES was the first software company out the door with an ISF 10+2 compliance solution. Even more, the company was hand-picked by US Customs (CBP) to take part in a pilot ISF program. IES customers were already filed thousands of ISF '10+2' Transactions with CBP prior to the ISF Interim Ruling. The company offers flexible ISF Solutions allowing its customers to chose the features they need.
The software provider also specializes in AES and ABI solutions with complete support for Ocean AMS, Air AMS, Canadian ACI, US Truck ACE e-Manifest and Electronic In-Bond. Products are available as both a managed service and a packaged software. Operated in over 70 countries with thousands of users and millions of daily transactions, the award-winning software is the proven solution for the most demanding, mission-critical logistics automation needs.
Subjects
---
Business