Press release
October 5, 2012
Sport
Legendary Brazilian beats Mika Hakkinen and Alain Prost after year-long countdown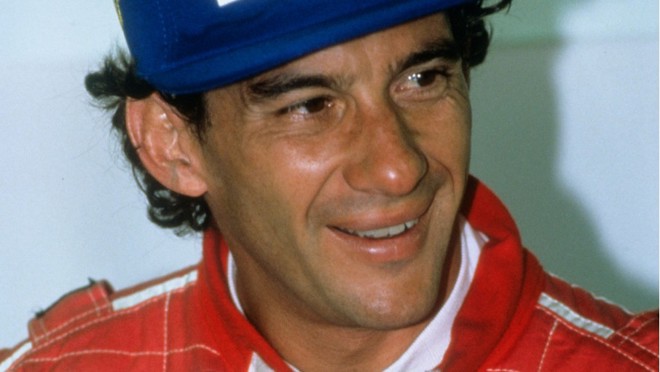 McLaren has concluded its year-long countdown of its 50 greatest drivers, naming Brazilian legend and triple world champion Ayrton Senna in the coveted number-one position.
The top 50 included drivers from across all six decades of McLaren's existence, and was chosen by esteemed motorsport journalist Alan Henry, who has covered the inner workings of the sport for more than 40 years.
Henry was given free rein to proffer his well-informed opinion – with just one proviso; he omit any driver currently competing in this year's FIA Formula 1 World Championship, including current pairing Jenson Button and Lewis Hamilton.
Finland's Mika Hakkinen, who won world titles for McLaren-Mercedes in 1998 and '99 was confirmed in second place. Frenchman Alain Prost, who won three of his four championships at McLaren, finished third. There was also a special mention of team founder Bruce McLaren, who won the team's first grand prix back in 1968.
Henry's selection sparked enthusiastic debate among thousands of fans on social media websites, particularly as the top 50 was drip-fed on a weekly basis over the course of an entire year. The much-speculated identities of the top four were revealed on the team's website this week.
Speaking in his widely read weekly column on McLaren.com, Henry admitted it had been a difficult task to accurately assess drivers who had competed in wildly differing eras and in a range of different championships and machinery.
He said:
"How could I ever have thought this might be an easy task? There were areas of rigorous scrutiny that had to be factored into my equation: how good was a candidate's legion of rivals, and, potentially, the team-mate of the driver under consideration?
"How do you accurately compare drivers from different backgrounds and formulae? Were Johnny Rutherford's two victories for McLaren in the Indy 500 better than James Hunt's F1 wins in 1976, for instance?
"Ultimately, it really had to be Ayrton. After all, he's won more grands prix than anyone else for McLaren and, unquestionably, he was an inspirational driving force during his time with the team."
Alan Henry's weekly blog is available to read on McLaren.com, together with a host of regular features and insights into the world of Vodafone McLaren Mercedes, including real-time telemetry and radio updates live from the garage during all sessions of a grand prix weekend.
About Vodafone McLaren Mercedes
New Zealand racing driver Bruce McLaren founded the McLaren team in 1963. It entered its first Formula 1 race in 1966 and won its first grand prix in 1968. More than 40 years and 179 grand prix victories later, Vodafone McLaren Mercedes is still renowned as one of the sport's most successful teams, and has won eight constructors' and 12 drivers' championships with motorsport legends Emerson Fittipaldi, James Hunt, Niki Lauda, Alain Prost, Ayrton Senna, Mika Hakkinen and Lewis Hamilton.
Subjects
---
Sport