Press release
August 4, 2009
Energy & Environment
Easy Energy, Inc. (Stock Symbol: ESYE), an alternative energy products growth company with an alternative energy people powered cell phone charger, announces sales and signing of a distributor sales agreement for the U.K. and Ireland.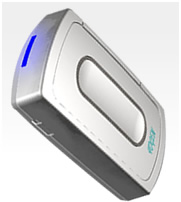 Las Vegas, Nevada, USA -- Easy Energy, Inc. (Stock symbol: ESYE, See http://www.easy-energy.biz ) announces sales of YoGen® (http://www.easy-energy.biz/yogen.htm), their alternative energy cell phone charger product. An Exclusive United Kingdom and Ireland distribution, sales and marketing agreement for their cell phone charger product has been signed with Green Pulse Trading Limited.
Easy Energy, Inc. has contracted with Green Pulse Trading Limited to be the sole distributor and marketer for the United Kingdom and Ireland. Green Pulse Trading Limited has agreed to purchase a minimum of 150,000 units annually or more than $2,500,000 with an initial Purchase Order of 1,000 units of the alternative energy cell phone charger product, YoGen®. All subsequent Purchase Orders will be for a minimum of 10,000 units and all payments will occur in advance of delivery for the initial and all future orders.
The YoGen® charger product suite - A line of highly innovative, compact, ergonomically efficient, people powered, generators designed for charging and recharging portable electronic devices ranging from cell phones to laptop computers was invented by and owned by Easy Energy, Inc. The YoGen® charger has been trademarked registered and a patent is pending.
Regarding the sales, expanding markets and increased interest in this unique alternative energy product, Easy Energy CEO, Guy Ofir, stated:
"We are pleased to announce the expansion of distribution for the YoGen® product suite into both the United Kingdom and Ireland. This is a clear indication of the high demand for our products and will open up new revenue streams for Easy Energy, Inc. We are excited to be executing on our business strategy and to be opening up our suite of products to the global market."
AboutEasy Energy, Inc. (Stock Symbol: ESYE):
The company (See http://www.easy-energy.biz/company.htm) is the sole owner of the YoGen® product suite of compact people powered generators, which are designed to provide an innovative and effective solution to the currently underserved need of the almost limitless users of portable electronics devices for a power source that will ensure those devices' ability to operate in circumstances in which conventional recharging sources are unavailable.
The product line includes:
YoGen® - A slim, pocket-sized charger for small devices such as cell phones, GPS, iPODs, etc., which is operated by a convenient pull-cord.
YoGen Max(TM) - A compact, fold-up foot-driven charger for laptop computer sized devices which also includes its own battery pack
And the most recently prototyped YoGen Bat(TM) - Which will replace a conventional cell phone battery and provide pull-cord charging capability without the need for a stand-alone charger.
Easy Energy chargers have advanced the user friendliness and economics of this technology to the point at which they become eminently practical and desirable as a means to fill a void in an almost limitless market.
The company is headquartered in Las Vegas, Nevada with offices in Naariya, Israel.
Safe Harbor Statement: This news release is for information purposes only. The information contained herein was assembled from information already available on the Internet. This is in no way an offer or a solicitation to buy or sell stock shares or other securities. This press release contains statements that are "forward-looking," and involve a number of risks and uncertainties. Statements that are not historical facts are considered forward-looking statements, and are subject to Safe Harbor provisions as defined in the United States Private Securities Litigation Reform Act of 1995 Company results and performance may be materially different from future results, strategies, plans or goals expressed or implied by any forward looking statements made herein. The Company disclaims any obligation to update or revise any forward-looking statements.
Subjects
---
Energy & Environment