Press release
July 31, 2013

Student accommodation in Loughborough provider Lufbralets have released a handy guide for parents, students and professionals alike to find out what is happening in the area over the summer of 2013.
Press release
February 13, 2013
The debate after the Channel 4 Dispatches program back in May leaves many people wondering if Private Investigators are a good means of finding information or are they intrusive on our personal information.
Press release
November 9, 2012
SEO Web Design (London, UK) offers free SEO Web Design services.
Press release
August 28, 2012
Kerching invites you to earn your share of Monty Million's by playing the online slots game that exudes wealth and untold riches.
Press release
May 4, 2012
Funzee, the online retailer, launches a new range of its full body suits and fun onesies for the summer season.
Press release
April 30, 2012
Kerching has recently added a brand new slots game to its online casino catalogue. Coyote Moon comes with classic features and a well-loved theme, perfect for those seasoned slots players.
Press release
February 16, 2012

Good website design and navigation can be the success to an online business. Would you walk into a shop that was uninviting or isn't clear about what they are selling?
Press release
October 20, 2011

With winter months just around the corner, wrap up your little one with the new autumn collection of children's clothing at Posh Tots Online.
Press release
September 16, 2011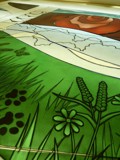 Church Stained Glass Windows were once known as the "Poor Mans Bible".
Press release
August 9, 2011

The London riots started for a local boy being shot has escalated into a war against the local retailer.
Press release
August 5, 2011

There are no formal qualifications needed to become a Private Investigator or Private Detective however, to be succesful and gain a good reputation within the industry it is essential to source the relevant experience.
Press release
July 18, 2011
There is a lot of history written about the Women Suffragettes however, very little coverage is given to the men that also supported the fight for Women's Rights. This article details one man who stood by his wife and joined her in the fight for this feminist cause.