Press release
February 14, 2019
...amid ongoing investment in skills and manufacturing of quality permanent and reusable name badges, ID accessories such as lanyards, badge holders & reels, wristbands and business print in the UK.
Press release
January 15, 2018

Rothgen Capital UK are proud to announce the launch of the latest funding round for The Tyram Lakes Hotel, Spa and Resort in Hatfield, near Doncaster in Yorkshire UK.
Press release
September 13, 2016

Global economy is rising but so is global competition
Press release
July 22, 2016

According to Khaleej Times and a GulfTalent study, business professionals now turn in favour of online training over classroom education. The shifting trend is predicted to increase the amount of business professionals signing up for online training, hereby contributing to UAE's overall growth strategy.
Press release
July 18, 2016

On June 26 the Dubai Financial Market (DME) General Index opened 4.7% lower. It is the sharpest fall in a single day of trading in six months, which has sparked uncertainty on the outlook of UAE growth.
Press release
June 29, 2016

Oklahoma City-based financial advisor Tim Courtney, talks about a worst case scenario, being that the Brexit triggers a period of very slow growth which makes global companies feel that it is too risky hiring more staff - or even keeping existing staff. One way to safe-guard against this potential development is by making yourself invaluable through Executive management education.
Press release
June 15, 2016

Entelo CEO John Bischke recently announced that self-learning algorithms or 'robo recruiters' are becoming better than human recruiters at analysing CV data. This paradigm shift in recruitment processes pronounces the importance of uniqueness in CV credentials and career achievements.
Press release
December 8, 2015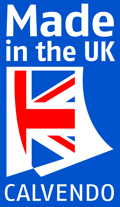 Self-publishers creating a range of calendars on British themes