Press release
May 11, 2022

When the equestrian world meets in Denmark for the FEI World Championships in August, it'll be a first on many levels. Not only will it be the biggest equestrian event ever hosted in Denmark, but Herning2022 has also turned the approach to sustainability upside down. Instead of apologising for the CO2 emissions that such an event unavoidably will emit, the focus is on putting a positive imprint on the world to inspire other events.
Press release
December 17, 2019

Opportunities and Challenges for Equity, Inclusive Growth, and Sustainability
Press release
June 14, 2016
Next month sees the launch of a new magazine of record for international energy professionals who want to know more about the stream of innovations for decarbonisation of energy supply that flow from Denmark, a global hub of climate and energy expertise.
Press release
March 22, 2016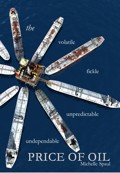 Part narrative non-fiction, all inspiring - The VFUU Price of Oil launched yesterday
Press release
March 14, 2016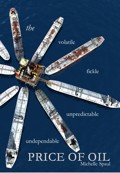 Lively, informative book about oil - The VFUU Price of Oil