Press release
September 9, 2016

Companies across industries face the problem of not having a leader training programme
Press release
August 29, 2016

Research on Social Capital shows, that Employees achieve greater results when they are treated with respect and are involved in organisational decision-making. When employees thrive in an organisation, bottom-line results improve. Employees who do not thrive at work are often more absent and employee turnover will be higher.
Press release
August 11, 2016
When an organisation chooses to register several employees for a course, new knowledge and tools are imbedded much faster in the organisation. In other words, it might turn out to be profitable to register more employees at the same time.
Press release
July 27, 2016

The UAE government and H.H. Sheikh Mohammed Bin Rashid Al Maktoum presented 12 KPIs in the 2021 vision on the official www.vision2021.ae website, which are to play the most essential role in reaching the 2021 goal for the UAE in becoming a global economic hub.
Press release
July 22, 2016

According to Khaleej Times and a GulfTalent study, business professionals now turn in favour of online training over classroom education. The shifting trend is predicted to increase the amount of business professionals signing up for online training, hereby contributing to UAE's overall growth strategy.
Press release
August 18, 2014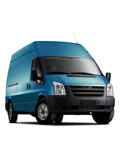 Internet top choice for retail van hire -- 60% of drivers head online when they need to hire a van, according to vanrental.co.uk.