Press release
September 13, 2016

Global economy is rising but so is global competition
Press release
August 29, 2016

Research on Social Capital shows, that Employees achieve greater results when they are treated with respect and are involved in organisational decision-making. When employees thrive in an organisation, bottom-line results improve. Employees who do not thrive at work are often more absent and employee turnover will be higher.
Press release
August 25, 2016

Competent management is imperative to organisational growth and its attraction of new employees. Employees are drawn to leaders that are able to motivate and develop them. The opposite goes for poor leaders. The need for competent leaders is more profound than ever.
Press release
July 22, 2016

According to Khaleej Times and a GulfTalent study, business professionals now turn in favour of online training over classroom education. The shifting trend is predicted to increase the amount of business professionals signing up for online training, hereby contributing to UAE's overall growth strategy.
Press release
July 18, 2016

On June 26 the Dubai Financial Market (DME) General Index opened 4.7% lower. It is the sharpest fall in a single day of trading in six months, which has sparked uncertainty on the outlook of UAE growth.
Press release
June 29, 2016

Oklahoma City-based financial advisor Tim Courtney, talks about a worst case scenario, being that the Brexit triggers a period of very slow growth which makes global companies feel that it is too risky hiring more staff - or even keeping existing staff. One way to safe-guard against this potential development is by making yourself invaluable through Executive management education.
Press release
March 9, 2016

-Increase job satisfaction to decrease absenteeism
Press release
March 7, 2016

Globalisation is here to stay, and for that we should be thankful. Increasing globalisation results in access to new markets, foreign talents, new networks, and new knowhow. Though, increased globalisation also equals higher complexity and sets new, heavy demands for companies and leaders.
Press release
May 5, 2015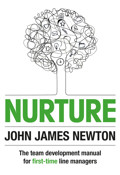 A British author's debut book has won Best Management Book of the Year in the US-based Small Business Book Awards 2015.