Press release
May 31, 2010
The Vorsphere Containment Units are popular amongst Security Services, Police, Demining, Military, Airports and in the Civilian Environment. Innovative & Entrepreneurial Businesses are lining up to promote, endorse and support the use of the Vorsphere range of Containment Units in civilian, commercial and war torn locations. Businesses and Entrepreneurs are collaborating with Airolusion on multiple innovative applications of the Vorsphere.
Press release
May 21, 2010

• UNICEF, Sri Lanka Cricket Board & IIFA to adopt child soldiers as a part of the Videocon IIFA Weekend • Boman Irani, Lara Dutta and Riteish Deshmukh to host the Micromax IIFA Awards once more
Press release
December 2, 2009
Rise in online people searches in time for holiday season
Press release
October 22, 2009
Tracesmart employee helps out Ugandan Charity project
Press release
March 11, 2009
Leading UK provider of funeral plans, Golden Charter, is offering consumers the chance to save money ahead of the price increase scheduled for April 1st
Press release
December 18, 2008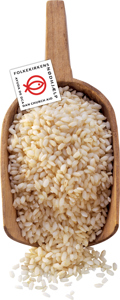 In December, PointShop began cooperating with Dan Church Aid in connection with their give a goat campaign, and the company's goal is to collect 10 tons of rice to Burmese refugees.