Press release
February 11, 2019

1st March – 30th March 2019-02-11
Press release
August 8, 2013
Every town, village and city in the UK have been affected over the past few years by the same harrowing issue - local pubs are closing at an alarming rate and leaving a big hole in communities.
Press release
August 4, 2013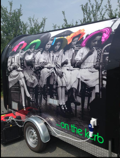 Taking a leaf out of Andy Bates street food experiences, Joanne Haworth and her family have brought quality street food to the kerb side in Altham, Lancashire.
Press release
May 14, 2013

The Champagne Company a leading UK Champagne retailer launch the Champagne Gatsby Gift to commemorate Moet & Chandon being the Official Champagne of The Great Gatsby
Press release
February 28, 2013
The Artisans OfGurasu Explain The Differences Between Glass & Crystal
Press release
February 28, 2013
Gurasu Unveil Stunning New Range Of Valentine's Day Glassware
Press release
February 12, 2013

Jane at Crazy Cakes Burnley has transformed many special occasion throughout Lancashire by creating cakes that are innovative, gorgeous and tasks devine
Press release
November 30, 2012
With Christmas less than a month away and the manic shopping period in full swing, I'm sure there is at least one person on your gift list who is proving difficult this year.
Press release
August 28, 2012
The end of the summer is upon us, and once the kids are back at school that can mean only one thing – Tinsel clad shop windows, radio repeats of 'War is Over' and the usual rush for the last supermarket turkey.
Press release
July 3, 2012
Manchester Confidential reviewer Mark Garner believes that Manchester French restaurant 63 Degrees in the Northern Quarter is going from strength to strength.
Press release
April 4, 2012

Wines of Argentina toasts the 2nd anniversary of Malbec World Day on April 17th with tastings, retailer promotions, competition prizes...plus a very special Chapel Down Malbec
Press release
January 26, 2012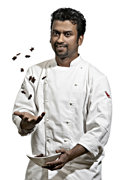 Highly acclaimed as one of Wales' best restaurants, Mint and Mustard has attracted another top international chef, Pramod Nair, to join its team.