Press release
December 24, 2018

In time for the holidays, the alcohol and drug detox providers together invested 100,000 GBP into a drink and driving program.
Press release
October 8, 2013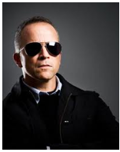 Hiring a private investigator or private detective could be the solution to finding out if your partner or spouse is cheating on you.
Press release
August 15, 2013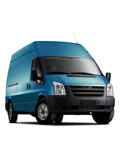 Parents taking their offspring back to university need to book soon if they are depending on a hire van to make the move, advises VanRental.co.uk.
Press release
May 7, 2013
Friday May 17th is Jamie Oliver's Food Revolution Day. In partnership with Youth Connexions Hertfordshire, local resident, Danine Irwin who runs CookCamp, is hosting "Spaghetti Junction", to promote, educate & engage children of all ages in cooking, tasting and exploring food. Local teams from Youth Connections Hertfordshire will be joining in, learning how to make and cook a variety of pasta dishes. These will be available for local residents to come and try for free.
Press release
February 28, 2013
How do you feel about breastfeeding in public? Self-conscious sometimes? Prefer to feed at home?
Press release
February 22, 2013

Remember the first time you tried to ride a bicycle? Helmet on, stabilisers tightly screwed on, your Mum or Dad let go and whee! Off you went! The exhilaration, the fun, the freedom, the odd scraped knee, the odd bruised shoulder, but we kept on trying because we knew that success was getting up one more time than you actually fell down.
Press release
February 15, 2013

Last night Camp Bestival unleashed the mother of all festi-holiday line ups as well as their brilliant Around The World theme for this coming August 1- 4 at Lulworth Castle!
Press release
February 14, 2013

Come rain or shine, us British folk won't let anything stand in the way of our beloved and world renowned summer festivals. With some of the largest, most equipped and family friendly festivals around the globe, it is no surprise that we are a nation of festival fanatics!
Press release
February 13, 2013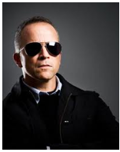 Divorce is a difficult time especially when you suspect your husband/wife is not disclosing hidden assets, hiring a private detective could be the solution.
Press release
February 7, 2013

The sweet smell of burger vans are nearly in the air, rigs being arranged, cider kegs at the ready, headliners confirmed, fields revived, farmers prepared … it can only mean one thing, festival season is coming.
Press release
December 11, 2012

As quickly as we are buying the latest gear for our little ones, they are growing out of them just as fast. Of course they are fab at the time & fun for our children, but don't you just wish the products could grow & evolve with them, or be made a little better so they lasted longer!?
Press release
December 7, 2012
Being in a family, wherever in the world you are from, is like being part of a tribe, a clan, an alliance, a group of people who often share the same blood, same beliefs, same language, same culture, same love, same laughs and even the same losses. This doesn't mean that we are all the same. We hold on tight to our BrotherHoods and SisterHoods and whilst appreciating the love and bond we share with our family and friends, we all want to be unique and distinctive. It's animal instinct to have our individual natures in our Tribe too.