Press release
September 13, 2016

Global economy is rising but so is global competition
Press release
July 18, 2016

On June 26 the Dubai Financial Market (DME) General Index opened 4.7% lower. It is the sharpest fall in a single day of trading in six months, which has sparked uncertainty on the outlook of UAE growth.
Press release
March 7, 2016

Globalisation is here to stay, and for that we should be thankful. Increasing globalisation results in access to new markets, foreign talents, new networks, and new knowhow. Though, increased globalisation also equals higher complexity and sets new, heavy demands for companies and leaders.
Press release
March 18, 2013
How and Why You Should Claim
Press release
December 31, 2012
New Niche Service Helps Paves The Cost-Cutting Way For London's SME's
Press release
December 18, 2012
How One Online Firm Has Made Business Accountancy A Whole Lot Easier & Cheaper
Press release
December 7, 2012
AccessPay Urges Vigilance and Immediate Reconsideration
Press release
December 4, 2012
AccessPay Warns of Staggering Wastage Behind the Scenes
Press release
November 28, 2012
Consumer Finance Claims
Press release
November 6, 2012
If you find yourself in debt which you are having difficult repaying debt consolidation can be the answer. But how can this be a solution to your problems?
Press release
August 22, 2012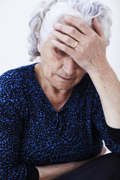 A fictitious call centre is impersonating a UK loans company in an attempt to extort up front fees in excess of £300 for loans which do not exist. Now the Serious Fraud Office, Trading Standards and the Police are making inquiries into these people and their whereabouts.
Press release
July 20, 2012
Debt settlement companies offer a wide range of settlement programs where they negotiate with your creditors to settle your debt for less than what you owe.