Press release
May 25, 2018
Book your holiday on the Island of Procida
Press release
May 21, 2013
Urban Art 2013 is London's largest annual open air Contemporary Arts Fair and takes place along the railings of Josephine Avenue, London SW2, during the weekend of Saturday 13th July and Sunday 14th July from 10.00am to 6.00pm. Free entry.
Press release
November 28, 2012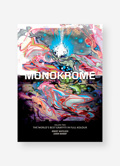 Thursday 6th December 2012 sees the book launch of the highly anticipated follow up to the critically acclaimed and worldwide recognised graffiti art publication Monokrome; Monokrome 2.
Press release
July 6, 2012
After creating a name for themselves over the past few years as pioneers of funky, canvas prints and wall art, WhoArtNow have once again surpassed themselves and are showcasing exclusive art ranges from some of the world's finest street artists.
Press release
May 25, 2012
Lightworks Stained Glass, specialist stained glass window artists & producers of Clitheroe, have been selected to design and produce a new Diamond Jubilee commemorative window for St Mary's Church, Thornton in Craven.
Press release
April 19, 2012

WhoArtNow have launched a a range of new art trends and canvas prints for April 2012 to add to their already huge choice of funky, bespoke wall art.
Press release
March 28, 2012
Castlefield Artisan Market has received a glowing report from Lynda Moyo, a writer for lifestyle website Manchester Confidential and editor of its sister site, Body Confidential.
Press release
February 14, 2012
Mathew Alderman American Liturgical Illustrator and Designer joins Lightworks Stained Glass to turn his illustrated cartoons into Stained Glass.
Press release
February 8, 2012
Leading retailer and designer of wall art, WhoArtNow, are to showcase a range of stunning music photography from renowned music photographer Kate Booker.
Press release
December 15, 2011
Lightworks came across Matthew Alderman's work whilst researching for one of their commissions. Excited by the prospect of turining his beautiful designs into Stained Glass; Daniel Burke director and principle artist of Lightworks Stained Glass had no alternative but to contact the liturgical design consultant and illustrator.
Press release
November 15, 2011

As a popular part of culture people have always taken inspiration from movies, here, leading movie art and film canvas art retailer WhoArtNow explain why movie art has become something of a global phenomenon.
Press release
November 7, 2011
KILLING FREE ARTISTIC EXPRESSION FOR CHALLENGING ETHICS OF CAPITALISM