Press release
March 24, 2021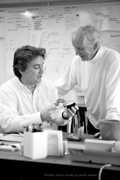 Timothy Jacob Jensen has been described as a contemporary design icon. He creates products that not only become an integral part of our everyday lives, but also win one international design award after another, and he now aims to revolutionise the design industry.
Press release
July 10, 2019
GrowSmart - The No 1 place for SME growth information and advice
Press release
May 17, 2019

Nordic Maritime Solutions is continuing its growth and has hired Andrej Waltenburg as Strategic Sales Manager to drive the commercial development in relation to exitsting customers as well as potential clients. Andrej Waltenburg will be in charge of implementing and managing the sales activities, identify new market opportunities and contribute to the company's core business: customer service.
Press release
September 11, 2018
Iconic Entrepreneur Takes the Stage at Awaken Industry-leading Signature Event in the beautiful Tivoli Gardens in Copenhagen
Press release
February 12, 2018
New Glamping industry website launched to help Glamping industry businesses market Glamping hospitality services and Glamping products.
Press release
September 13, 2016

Global economy is rising but so is global competition
Press release
September 9, 2016

Companies across industries face the problem of not having a leader training programme
Press release
August 29, 2016

Research on Social Capital shows, that Employees achieve greater results when they are treated with respect and are involved in organisational decision-making. When employees thrive in an organisation, bottom-line results improve. Employees who do not thrive at work are often more absent and employee turnover will be higher.
Press release
August 26, 2016

Very few people know how to appreciate good leadership. Many have probably experienced managers who have been fantastic in one way or another, and just as many can probably think of a leader who was not able to keep track or made a wrong decision with drastic negative consequences.
Press release
August 11, 2016
When an organisation chooses to register several employees for a course, new knowledge and tools are imbedded much faster in the organisation. In other words, it might turn out to be profitable to register more employees at the same time.
Press release
July 27, 2016

The UAE government and H.H. Sheikh Mohammed Bin Rashid Al Maktoum presented 12 KPIs in the 2021 vision on the official www.vision2021.ae website, which are to play the most essential role in reaching the 2021 goal for the UAE in becoming a global economic hub.
Press release
July 22, 2016

According to Khaleej Times and a GulfTalent study, business professionals now turn in favour of online training over classroom education. The shifting trend is predicted to increase the amount of business professionals signing up for online training, hereby contributing to UAE's overall growth strategy.