Press release
September 17, 2007
Homes & Gardens
Louis Poulsen Lighting is relaunching Zirkon, a contemporary, highly adaptable recessed ceiling fixture.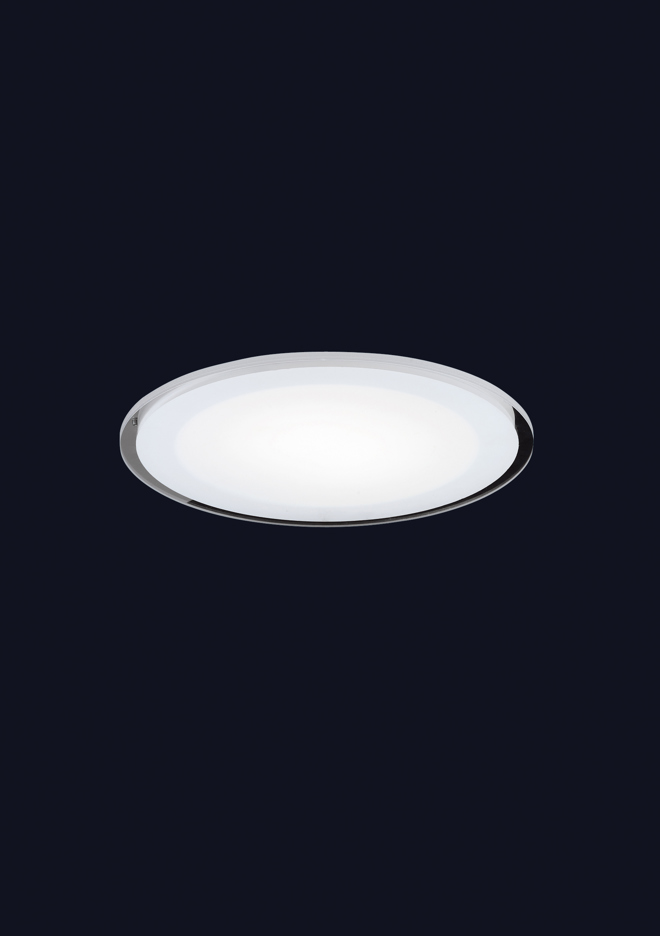 areOriginally, Zirkon was customised by the architectural firm of C.F. Møller for the University of Aarhus which needed a contemporary new ceiling fixture as general corridor and room lighting.
The idea of Zirkon is to produce a simple, pure fixture with diffuse light distribution, ideal for walls and ceilings.
Zirkon features a precise, monolithic shade, and appears as a fine, illuminated disc that shields the outline of the light source completely. The suspended acrylic disc appears to be floating in the air, elegantly illuminating the ceiling surface. The disc achieves its characteristic appearance from the space existing between the luminous centre surrounded by two differently illuminated outer zones framed by a matt, diffusely luminous edge.
Installation of Zirkon is extremely fast and easy. It comes in three sizes:
Ø 199, Ø 251 and Ø 283 mm. The Zirkon shade is made from serigraphed, semi-transparent polycarbonate. The fixture is fitted with 1x35W HIT CRI G12 HF or 1X26/32/42W TC-TEL HF.
Zirkon is perfect for offices, libraries, meeting and conference rooms, but is just as suited for secondary areas such as corridors and stairways. In addition to being suited as ceiling lighting, Zirkon is ideal for wall mounting.
Subjects
---
Homes & Gardens