Press release
December 14, 2016
Fintech
Norway
Financial technology
Danish entrepreneurship
FinTech company
Flytoget
Oslo airport
Gardermoen
Søren Jensen
Public transportation
GoAppified
Digital Payment System
Vipps
Digital ticketing system
Norwegian train operating company is to implement the world's first truly digital payment system in public transportation. From 2017, travellers can pay railway tickets with a single swipe on their phones.
While commuters across Europe queue in ticket booth lines, passengers travelling with Norway's state-owned airport express train, Flytoget, which serves six and a half million passengers per year on the line between Drammen and Oslo airport Gardermoen, can jump the ticket line and board the train directly. As soon as a passenger reaches the platform, a notification is received on his or her phone from Vipps – the most popular Norwegian digital payment system – and with a single swipe the passenger can check in.
The digital payment system is developed by GoAppified, a Danish entrepreneurship in financial technology (FinTech). On the Nordic market, the company has also sold 30,000 digital payment terminals designed to significantly facilitate mobile payment in physical stores. CEO Søren Jensen is proud to have won the tender for the airport express train's digital ticketing system and has great ambitions with the solution.
– For the time being, we are focusing on fully developing our own cloud-based algorithm which calculates passenger fares with data from the customer's own system, as well as installing our specially developed devices for data collection in all the carriages. Afterwards, our eyes are set on the world – the technology can be transferred to any other operator. As long as there is an internet connection and power, our solution will provide the optimal user experience and be very cost-effective in acquisition and operation, Søren Jensen explains.
Also, other payment service providers can integrate the digital travel card with their own mobile payment apps.
Norway – a Pioneering Country
Søren Jensen hopes that the presentation in Oslo can help open the eyes of decision-makers across Europe. He suggests taking advantage of new technological opportunities to speed up the development even more.
– Many countries have ticketing solutions using scanning by an electronic reader when you enter and leave the transport system. However, this requires you to physically place the card on the reader as well as remembering the card itself and ensuring the card has enough money on it. Instead, we offer a simplified digital solution on the user's terms that is affordable in acquisition and operation, and extremely easy to use, says Søren Jensen.
Many ticketing systems are expensive to establish and maintain, with the need for multiple card readers at each station. As GoAppified can deliver state-of-the-art solutions at a fraction of the price, Søren Jensen sees a clear opportunity to completely transform the market.
– The public transportation providers need to look at whether their solutions are up to date in relation to the possibilities of technology, user demands and not least the running costs, urges Søren Jensen.
GoAppifiedis a successful vendor of financial technology, which was founded in April 2015 by three entrepreneurs. Most notably, the company has created digital payment solutions for retail stores and public transportation providers, with over 30,000 products already sold in the Nordics.www.goappified.com
Subjects
---
Fintech
Norway
Financial technology
Danish entrepreneurship
FinTech company
Flytoget
Oslo airport
Gardermoen
Søren Jensen
Public transportation
GoAppified
Digital Payment System
Vipps
Digital ticketing system
Download | 0.02 MB | .docx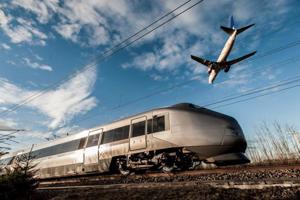 Flytoget is a state-owned airport express train, which serves six and a half million passengers per year on the line between Drammen and Oslo airport Gardermoen. Photo: PR.
Download | 0.19 MB | 851 x 1280 | .jpg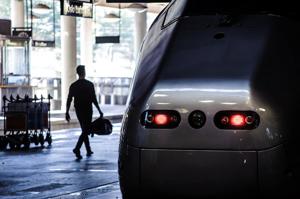 From 2017, all passengers on Flytoget can use the digital ticketing system and avoid queueing in ticket booth lines. They check in automatically on their phones. Photo: PR.
Download | 0.12 MB | 851 x 1280 | .jpg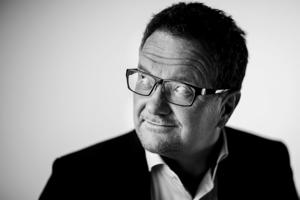 Søren Jensen is CEO of the Danish company GoAppified that has developed the technology behind Flytoget's new ticketing system. Photo: PR.
Download | 0.06 MB | 853 x 1280 | .jpg
Zip and download all files