Press release
August 31, 2017
Electronics
Music
Hi-fi
Earphones
Wireless
Speech comprehension
Hifi
Telephone
Danish sound engineering company LIZN is introducing the LIZN HEARPIECES. A tech novelty combining the world's smallest wireless earphones for music and phone use with advanced hearing functionality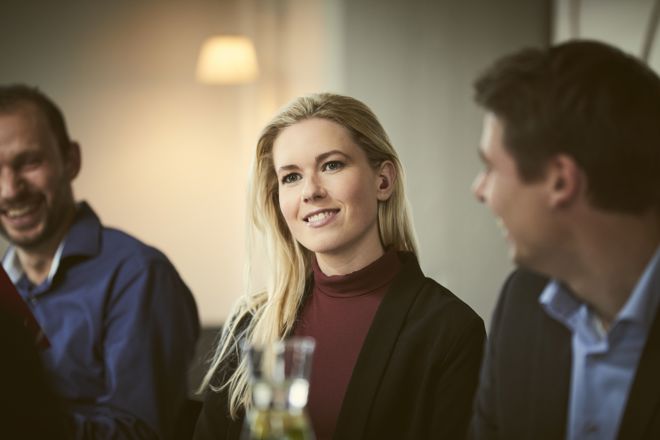 LIZN HEARPIECES are the first affordable earphones on the market to provide the user with both wireless technology and improved speech comprehension. By combining advanced hearing aid technology and mobile phone components, the product offers wireless earphone functionality for music and telephone use with the added benefit of advanced hearing functionality. The latter makes it easier for people to understand speech, particularly in noisy environments and in places with poor acoustics.
Problem-solving technology
On a global scale, more than one billion people have major difficulties understanding speech in noisy environments. For people who have been diagnosed with hearing loss, this problem can be addressed with traditional hearing aids. For everybody else, no efficient and affordable product has been available until now.
– The LIZN HEARPIECES are developed to create a stylish and affordable tool for the hundreds of millions of people who struggle in their everyday life to understand speech in restaurants, offices, schools, public transport and numerous other noisy places. We decided to use components from the mobile phone industry, which have several advantages. It allows for an attractive price point, due to the availability of components, and it assures high-quality sound, which is important when listening to music and making phone calls, says Michael Loevbjerg, CEO of LIZN.
The LIZN HEARPIECES are discreet and functional, and they can be worn at work and in leisure time. Switching between earphones and hearing mode can be done by using a finger touch system.
Better understanding between people
The functionality of the LIZN HEARPIECES is straight forward. The directional microphones and the intelligent software enhances the consonants from the person in front of you, improving the ability to comprehend what is being said. Simultaneously, the background noise is dampened to additionally improve the hearing experience. Depending on the sound environment, two amplification levels are available, comfort and boost.
– Our goalis to provide better understanding between people, and we are proud to have developed a consumer product that uses very advanced sound processing, which is able to aid people in their everyday lives. Our product provides an open fitting where there is no occlusion effect, making the sound of your own voice more natural, Michael Loevbjerg explains.
The LIZN HEARPIECES have a simplistic, Scandinavian design. Coming in three sizes and the colors ruby red, caffé latte and anthracite grey, they can be preordered now for EUR/USD 149, including charger, and will officially hit the global markets in October 2017.
LIZN has developed an innovative technological novelty in form of their LIZN HEARPIECES that, using advanced sound processing technology, actively improve the user's ability to comprehend speech. The product is to be sold at high street retailers and at www.lizn.biz
Contacts
---
Subjects
---
Electronics
Music
Hi-fi
Earphones
Wireless
Speech comprehension
Hifi
Telephone