Press release
July 6, 2012
Culture
After creating a name for themselves over the past few years as pioneers of funky, canvas prints and wall art, WhoArtNow have once again surpassed themselves and are showcasing exclusive art ranges from some of the world's finest street artists.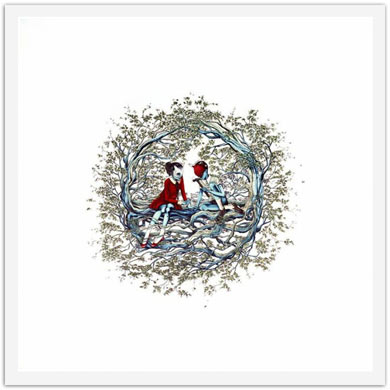 WhoArtNow, the name has become synonymous with original, breathtaking canvas prints and wall art. Once again the Leicester based team of artists and online retailers of art have brought a touch of exclusive street art from some of the world's finest artists to their ever expanding range.
Already this year WhoArtNow made the headlines with their stunning rock and music photography art range, this announcement of an exclusive range of street art from around the world is sure to get the same level of attention and turn a few heads in theri direction.
In the latest range are masterpieces from renowned artists such as Swoon, a Brooklyn based artist who creates unique art from wood. Her work can be found on walls throughout New York City in various states of decay which addes real life and a touch of earth to the streets. Swoon's work can also be found in various globally renowned art galleries and museums such as The Tate Modern, MOMA and Brooklyn Museum.
Along with other renowned street artists such as Elbow Toe and Matt Small anyone fan of street art or art in general should take some time to view and consider purchasing a truly breathtaking masterpeice for their property.
To view the new ranges and examples of work please visit the artist pages and products via the following links;
If you require any more information please visit WhoArtNow's homepage http://www.whoartnow.co.uk.
Subjects
---
Culture