Press release
September 16, 2011
Culture
Leading online art retailer WhoArtNow have launched an exciting new range of exclusive street art from renowned artist PegZ that is being showcased via their website.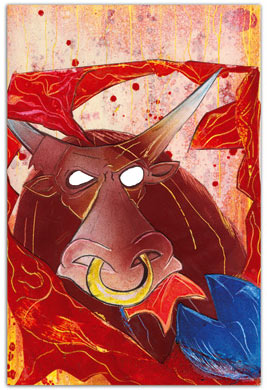 2011 has been an exciting year for Leicester based art retailers WhoArtNow, with a new website launch, product expansion and venturing into international markets they have been pioneering in the canvas art and canvas prints sector, WhoArtNow's latest news of an exclusive new street art range from world renowned, Midlands based artsit PegZ is sure to create a wave of excitement and interest in both the artist and the website range.
PegZ has gained a reputation as an extremely versatile artist who can create work using traditional hand etching methods or via ultra modern experimental styles of street art and graffiti art techniques, it is for the latter skills that he is very well known and followed by a large and ever growing fanbase. This announcement take sit one step further.
The new range, exclusive to WhoArtNow features over 30 pieces of unique artwork that combine illustrated art that is combined with stencils and then overlapped to create truly breathtaking pieces of canvas art that is bold and creative in its presentation.
Individual pieces include work such as King of Queens, MrCow, El Matador and Don't Worry, all with a different story behind their creation and varied target sectors from children through to record labels who have commisioned pieces of work from PegZ.
Expect more announcement very soon from WhoArtNow as they continue to venture into the funky art sector and bring you thousands of choices of canvas art to choose. To view the new range of PegZ art please visit http://www.whoartnow.co.uk/art-blog/52-new-art/237-exclusive-new-art-from-pegz.
Subjects
---
Culture