Press release
October 5, 2011
Culture
After launching their range of Wallpaper Murals earlier in 2011, WhoArtNow have now expanded this stunning selection of wallpaper mural prints to include some truly breathtaking modern and vintage designs.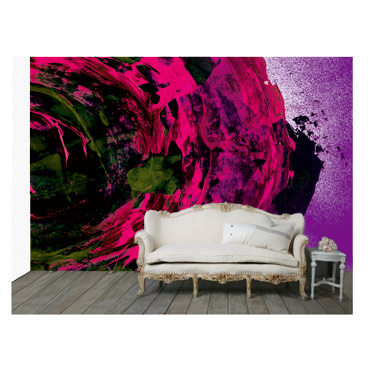 You have to take your hat off to innovative art manufacturers and retailers that continue to bring new, breathtaking pieces of art to their portfolio that can only be described as groundbreaking and stunning, WhoArtNow have once again wowed the interior industry.
Last week it was predictions for 2012 interior trends, this week following along the same lines of interior design WhoArtNow have expanded their exisiting range of wallpaper mural prints and wallpaper murals which should give lovers of feature art and interior designers food for thought when it comes to creating a room with undoubted individuality.
The range now includes new designs such as hand painted bright coloured swirls that scream of abstract art and stand out from any other room feature or accessory. Ever popular patriotic designs such as Union Jacks have been added but with a twist on the traditional colour flooded blue, white and red, WhoArtNow have chosen to showcase a sepia style vintage design of the Union Jack which must been seen to be appreciated.
Other unique wallpaper mural designs such as vintage london maps from as far back as the 17th century have been added, with old wordly look and feel in the colour schemes that detail the Thames and other famous old areas of our great capital city.
Expect more ranges to be expanded throughout 2011 and into the New Year in 2012 from WhoArtNow as they continue to make huge waves and expand their reach globally throughout the art world. To view the new pieces of wallpaper mural prints please visit http://www.whoartnow.co.uk/art-blog/52-new-art/250-a-selection-of-wallpaper-pieces-have-just-landed.
Subjects
---
Culture