Press release
July 1, 2011
Culture
Leading online retailer of a stunning collection of funky wall art and canvas art Who Art Now have announced the launch of a new bespoke range of plastic art.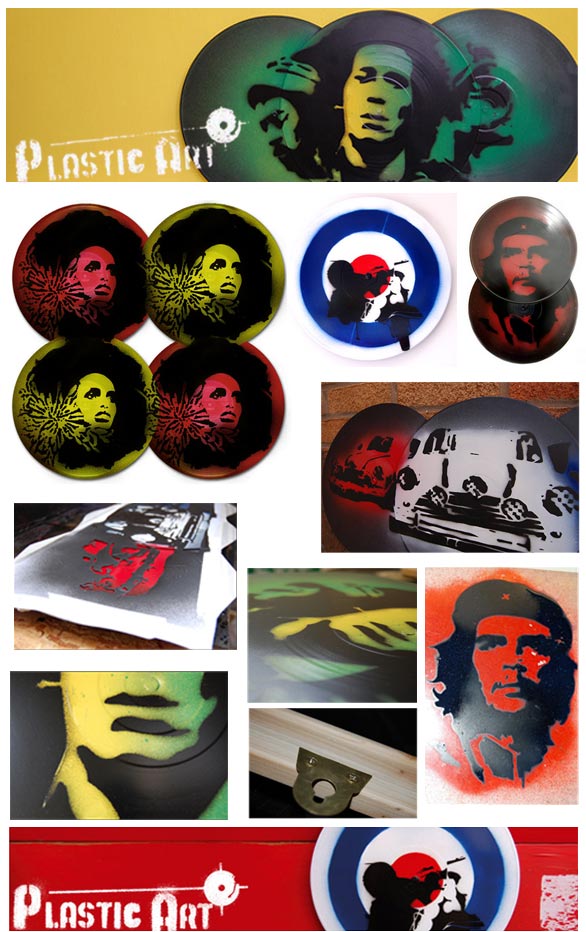 Art is all about inventing new concepts to grab people's attention and grow pieces of artwork in popularity, the announcement today from leading Leicester based online retailer of funky wall art and canvas art, Who Art Now, that they have launched a range of plastic art has certainly made people take notice.
The new range of plastic art is presented on 12" vinyl records and is hand stencilled onto multiple pieces of the vinyl records. This new concept was the creation of two of Who Art Now's in house artists Frazier Boyd and Irieman, the plastic art range is exclusive to Who Art Now and each piece is made by hand from scratch within the Leicester studio.
Hand cut stencils masks and the finest spray paint are two key components to make the plastic vinyl art stand out and catch the eye, as they are one-off made to order items Who Art Now have advised on lead times of around 7-10 days which is slightly longer than their usual turnaround time.
If contemporary, unique art takes your fancy then this new range of plastic art is definitely worth a look, with iconic music influenced images already being showcased such as glam rockers Kiss, Jimi Hendrix, Bob Marley and Oasis there is already a great selection of work to view and purchase.
Other work includes The Beatles famous Abbey Road scene, influential Cuban revolutionary leader Che Guevara, a collection of The Italian Job minis, The Rat Pack and Winston Churchill brought to life via plastic art on 12" vinyl to name a few.
The news of the launch of this plastic art range is certain to go down well with followers of new and innovative artwork, Who Art Now already have a large following via social media sites such as Facebook and Twitter, the news has already been met with enthusiasm and excitement, as long as the Leicester based artists continue to produce this type of exclusive, high quality art it is certain their fan base and numbers will grow.
A new version of the website with multi language options is planned for this year with the rapid expansion of this thriving company, who have now been trading since 2004, one thing is for certain, 2011 is looking like a great year for all associated with Who Art Now. To view the full range of plastic art please visit http://www.whoartnow.co.uk/art/category/30/vinyl-art.
Subjects
---
Culture