Press release
June 23, 2011
Culture
Leading online retailer of canvas art and quirky artwork, Who Art Now, have announced the launch of an exciting new range of original art that showcases one of a kind artwork from various artists.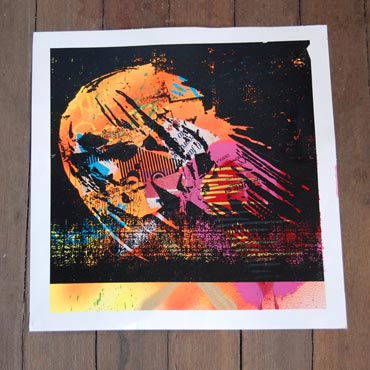 Who Art Now, a leading UK based online retailer of canvas art, have today announced the launch of a new range of original art. The range of original art features work from renowned artists such as BOYD, whoswork features a stunning fusion of original graffiti, hand sprayed and drawn with bright, flourescent colours to capture the imagination.
As an online retailer of canvas artwork and customised prints, Who Art Now have forged a reputation for being able to deliver original, bespoke masterpieces of what you may call funky, modern art that people can relate to. Constanly adding new ranges and delivering pieces of art that have been hand or spray painted to materials such as canvas, metal, paper and other materials will help to enhance their reputation in a competitive sector of the art world.
Original art is not just art in its original format, it is also synonymous with the artist and the original effects and styles they use to create works of art through their own unique styles. It could almost be said original art is art without the artist, a concept that many find hard to grasp, however if you imagine an architect, they do not have to build the house, a composer does not have to conduct an orchestra but thework is attributed to them, the same can be said for an original artist.
The particular range from BOYD is unique and original in that only one of each kind of original art will ever be created, they use 70's record cover sleeves, hand drawn markings and other kishy odities. Who Art Now add a top layer in their own Leicester based Vinola Studio which is screen printed and results in truly outstanding pieces of one of a kind, original artwork.
Anybody looking to purchase original art will find that each piece of work is signed, sealed and also numbered by the artist of choice to ensure complete authenticity. Who Art Now hold all original art in stock and can genrally release them within 1-2 days of orders being placed.
To visit the full new range of original art being showcased by Who Art Now please visit http://www.whoartnow.co.uk/art/category/272/original-art and you will take in the magnificent array of styles, design and colours for yourself.
Subjects
---
Culture