Press release
March 27, 2013
Lifestyle
Private Investigators have had some bad press over the past 12 months and people who need a private investigator are asking themselves - which, agency should I use?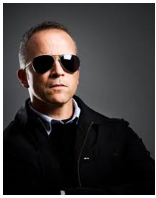 Unfortunately for the private investigator industry, anyone can set up a private investigations agency, as it is not regulated. Whilst many agencies work within the law there are many that do not and due to our first port of call for research is the Internet, many who have invested in online marketing, appearing on the first page of Google may not be who they claim to be.
This industry is an extremely private industry and creates a aura of mystery, appearing regularly on the news, it makes it more unbelievable that people can operate as a private investigator without a license, training or have any qualifications.
Despite the Levison Report the industry is still open to people abusing people's privacy through illegal investigations. Private Investigators can still use illegal means to hack phone calls, source medical details, or any other personal information that will help them find out information. After the recent illegal findings, it is urgent that a regulatory body is put in place to stop bogus private investigators trading.
Many people genuinely need to use a professional private investigator to gain information and therefore it is paramount that they take vital steps before fronting up any money:
Have they got offices and not a PO box
Memberships that are genuine trade associations
They advertise a land line number and don't just use a mobile number
They are registered as a company and have a company registration number
They don't just accept cash as a payment method; a professional agency is more than likely to accept card payments and bank transfers.
They don't talk money until they have listened to needs, circumstances and what needs to be achieved
Proven experience, testimonials and proof of previous investigations combined with the latest technology, discreet and customer focused makes Crown Intelligence one of the leading private investigator agencies in the UK. With a team of private investigators who are constantly up to date and understand the current laws, we are able to offer a service second. Visit www.private-investigators.uk.com to find out more.
Subjects
---
Lifestyle