Press release
December 15, 2010
Homes & Gardens
The Door Handle Company welcomes you to their online store where the finishing touches to your home are only a click away. The Door Handle Company always strive to give their customers the best choice at the best prices with a service that is second to none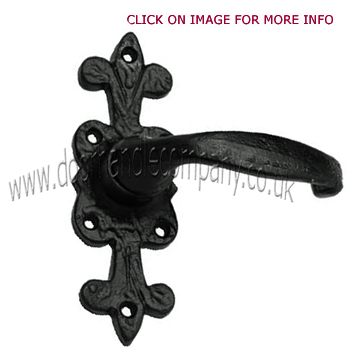 The Door Handle Company welcomes you to their online store where the finishing touches to your home are only a click away. The Door Handle Company always strive to give their customers the best choice at the best prices with a service that is second to none, so it doesn't matter whether you are installing new doors or converting old doors the door handle will be the first thing that catches your eye.
Having built their reputation by providing high quality Door Handles, Door Knobs, Door Furniture, Door Stops and much more, the Door Handle Company offer a product range which can work harmoniously in a variety of unique combinations which will give your home its own significant look. This allows their client the freedom to show off their creativeness and display their unique vision.
Being committed to maintaining a high quality of service hasn't gone unnoticed for the Door Handle Company as their online store has been a huge success. The online store provides you with a quick guide to all their products and it's easy to use ordering for their customers. They are lucky that throughout this recession their customer base has continued to grow. More products are continued to be added so that they can provide their customers with more choice, visit http://www.doorhandlecompany.co.uk where you will be informed of all the latest designs on offer.
Door Handles can come on a variety of designs, from stainless steel right through to the gorgeous black antique all of which will leave you spoiled with choice. But whatever you are looking for you don't have to look much further than http://www.doorhandlecompany.co.uk for professional advice and a quality product.
On offer are designs of Door Handles, Door Knobs and Door Furniture which will look good in any room, from an old country cottage to a modern penthouse. In addition to the Door Furniture the Door Handle Company also offer a wide choice of Window Furniture, Security Locks and Bolts to Electrical Switches and Sockets all of which will compliment your selection in Door Handles or Door Knobs.
So if you're looking to pick out your new Door Hardware then visit http://www.doorhandlecompany.co.uk or call on 01254 670 087 and you will join the rest of our happy customers.
Subjects
---
Homes & Gardens