Press release
March 27, 2013
Construction
New construction method is better than subsidies to help people find a home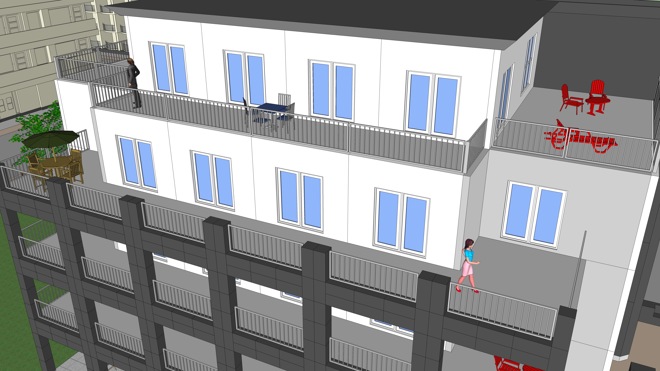 The chancellor, George Osborne, claims that the Help to Buy mortgage guarantee scheme he announced in the budget will create 570,000 new homes and help first time buyers get on the housing ladder.
Others say the subsidies will only inflate property prices and much of the stimulus will be wasted on remortgaging or second homes. Many believe that subsidies do not address the root problem which is one of high construction costs.
In a recent BBC Newsnight programme, Ross Clark, author of "A Broom Cupboard of One's Own," pointed out that high building costs result in expensive developments which are out of reach of most first time buyers.
Janet Street-Porter comments in The Independent on Sunday: "These measures do nothing to solve the housing crisis, especially in London where it is most acute." Citing 1960s visions of "future cities with high-rise pod-living in small prefabricated units, stacked in tower blocks where residents shared facilities," she calls for a new vision to address the housing crisis of today.
Such a vision does exist and is based on the simple fact that all other areas of industry have seen prices drop and quality improve through efficient manufacturing methods. Everything from cars to TVs, and even food, but not what matters most - our homes.
A new building technology called bPod now sets out to change that. The company behind it, Buildpod International, claims to achieve savings of up to a third of construction costs through industrialised building methods. Their vision translates into building half as much again with the same money and manpower.
This does not involve cutting corners. Quality is higher than with traditional construction methods, building faults are fewer and the finished buildings are better places for people to live and work. And the most modern architectural styles are achievable - gone are the old style prefab blocks of yesteryear hated by all.
All this is achieved by reversing the building process: Instead of doing most of the construction and finishing work on the building site, room-sized units called bPods are built and completely finished in a modern factory, including windows, plumbing, wiring and decoration. The finished bPods are transported to the building site where they are stacked, and the only on-site work needed is interconnection and casting the load bearing columns and beams.
You might think this is nothing new, but you'd be wrong. Factory built "pods" do exist, but only for one, two or three storey constructions. For taller buildings, a load bearing structure is needed and stricter fire regulations apply. bPod meets these demands, and in addition the process is green. Even though it is concrete, the high degree of insulation used in the system can more than compensate for the CO₂ footprint of the initial build.
The bPod technology not only achieves higher quality through modern production methods but also allows extraordinarily rapid construction. One or more storeys can be completed per week, making it the fastest building process in existence. The speed and quality control of the entire process results in savings on all aspects of construction: materials, manpower, equipment, faults, damage and even lower finance costs.
All this reduces building costs and therefore genuinely helps people on ordinary incomes find a home.
Buildpod International is not a building contractor but a building technology provider. They license their patented technology to contractors, developers, building associations and local authorities, and the process is under development in a number of countries, most recently China. More information on www.bpod.biz.
Subjects
---
Construction
Attractive, modern architecture is achievable with the bPod building technology
Download | 1.86 MB | 2360 x 4200 | .jpg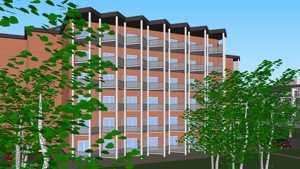 Attractive, modern architecture is achievable with the bPod building technology
Download | 2.91 MB | 2360 x 4200 | .jpg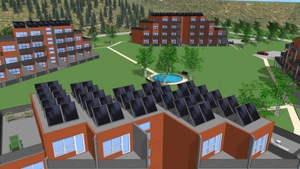 Attractive, modern architecture and energy neutral construction is achievable with the bPod building technology
Download | 3 MB | 2360 x 4200 | .jpg
Efficient, modern architecture and energy neutral construction is achievable with the bPod building technology
Download | 3.47 MB | 2360 x 4200 | .jpg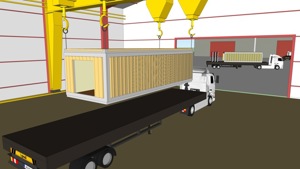 Fully finished bPods are being transported to the building site
Download | 1.06 MB | 2360 x 4200 | .jpg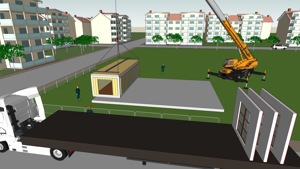 bPods are being erected on the building site
Download | 1.49 MB | 2360 x 4200 | .jpg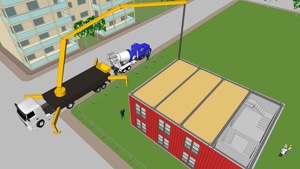 Load bearing columns and beams are being cast between the assembled bPods
Download | 1.49 MB | 2360 x 4200 | .jpg
bPods are fully fitted and decorated in factory conditions before being moved to the building site
Download | 1.3 MB | 2360 x 4200 | .jpg
Zip and download all files